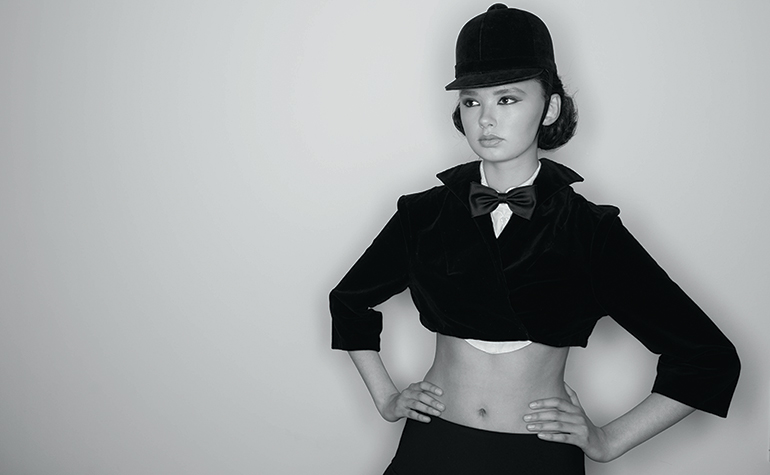 Model Aimee Ivalo Hornum Hansen
Aviaaja Hammeken Schultz is busy building up a Greenlandic modelling agency and she hopes one day to have the entire world as a work place
Text: Mads Nordlund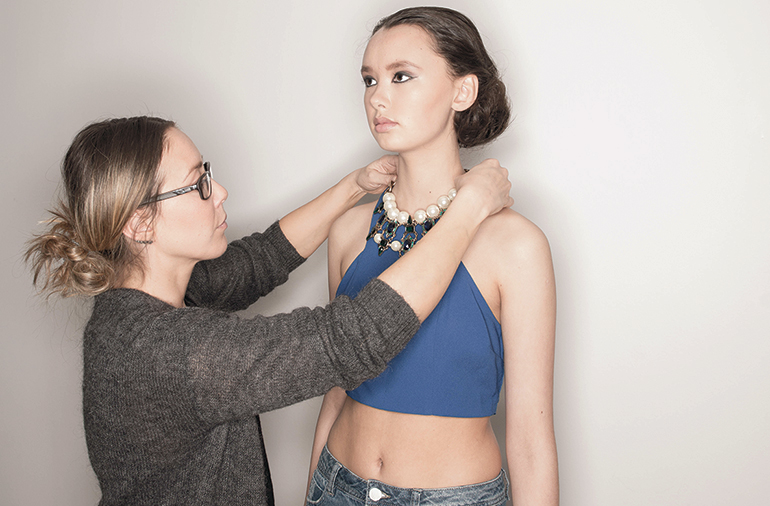 Model Aimee Ivalo Hornum Hansen
The »Inuit Models & Inuit Styling« modelling agency was established two years ago by 36 year old Aviaaja Hammeken Schultz, who has roots both in Denmark and Greenland, travelling back and forth for education and work. She was born in Denmark, where her Greenlandic parents met each other as students, but she grew up in Greenland and it is here she feels most at home.
– »Inuit« means people and I love working with people, explains Aviaaja.
– »Models & Styling« because it is something everyone can understand – both in Danish and in Greenlandic.
– I really want to help others to get on. Models have interested me since I was 12 years old, sitting in my grandparents' house looking at the evening dresses in »Billed Bladet«, a weekly magazine. I bought »Alt For Damerne« (a women's weekly magazine) out of my own pocket money to see the models and the fashion trends, but I often wondered why there were not any Greenlandic models, since there are so many beautiful Greenlandic girls.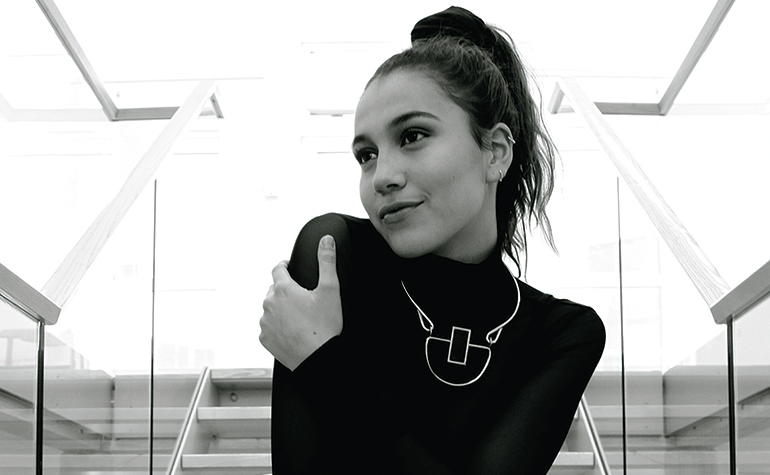 Model Alma Wilhjelm Geisler
– I got a lot of ideas at my Nan's and I have my creative streak from her. She sowed clothes and teddies and lots more for us when we were little. She was a kind of creative mentor for me. After I graduated from the »Fashion Design Academy«, I held a fashion show in her honour, where she sat in the middle of the front row together with my Grandpa, who was still with us back then.
– At the time, I wanted to be a designer and I made may own collections which I showed at fashion shows in Tivoli in Copenhagen in 2003 and 2006. I arranged it all myself: music, models and makeup artists, accessories, shoes and everything and it gave me a taste for working with »everything« within fashion. I have since studied branding, concepts, products and services as an Entrepreneur Design Manager at the International Business Academy in Kolding and I feel this will stand me in good stead with my own model agency.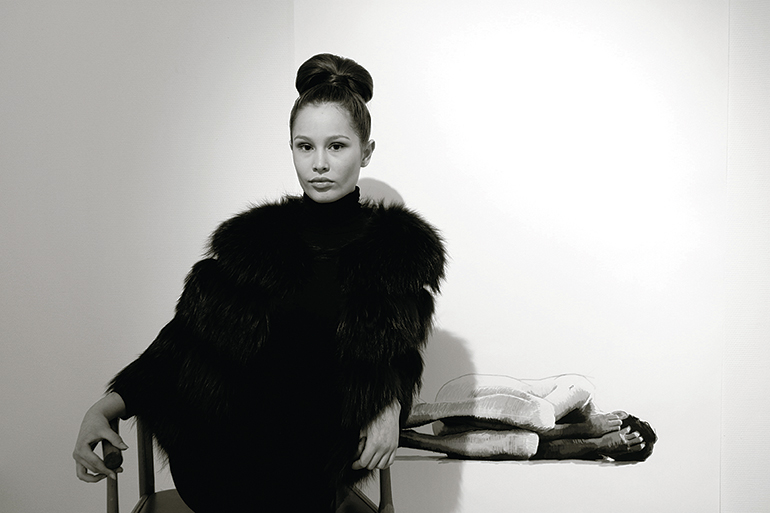 Model Mia-Louise Drechsel
Model agency
For several years Aviaaja has built up a portfolio of suitable models with photos that show their various attributes. Inuit Models & Inuit Styling has a fine portfolio that is constantly being expanded with new models.
– I think it is a shame that Greenlandic models are not shown at a higher level. Why not think beyond Greenland's borders?
– My goal is to brand Greenland to the rest of the world and show that we can do things at an international level.
In 2015, Inuit Models & Inuit Styling was contacted by »Faces of Denmark« which send models to the four biggest model competitions in the world.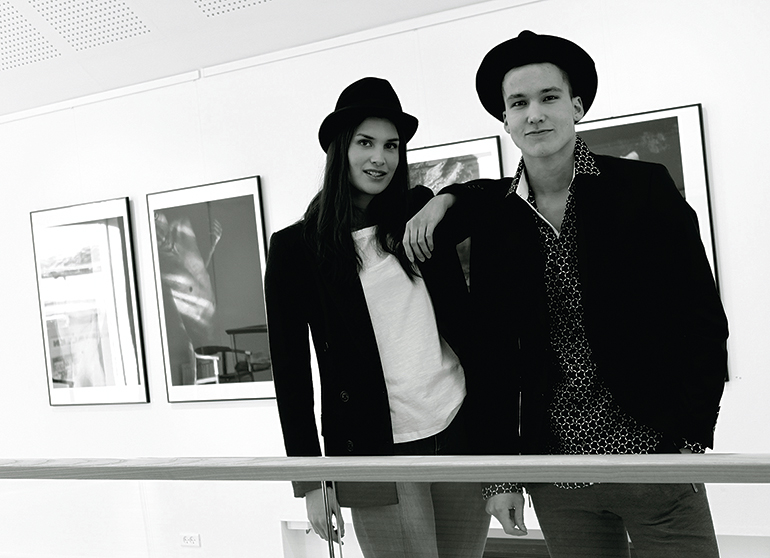 Models Tukummeq Olsen & Aslak Drechsel
– We found a Greenlandic girl who matched the requirements, but she was unfortunately unable to take time off from her studies and it required three weeks absence. 
But she is taking a sabbatical in 2017 and doing solely charity work and working on her title as Miss Earth Greenland ambassador, says Aviaaja, who is director of Miss Greenland and who was a judge at Miss Universe Denmark 2015. She has also been in Austria at the Miss Earth contest to research on which level Greenland needs to be, in order to take part in the international contest.
– There was huge interest for Greenland and I look forward to the international collaboration and to helping my models in Greenland.
For the time being, there is plenty to do at the agency's office in Nuuk, where Aviaaja, as self-employed entrepreneur, works as agent, talent scout, stylist and photographer.
– I hope to get more advertising contracts for my models in future, but there are already quite a few contracts, local and international, so things are looking good. In five years, I hope the agency will be working both here in Greenland and abroad.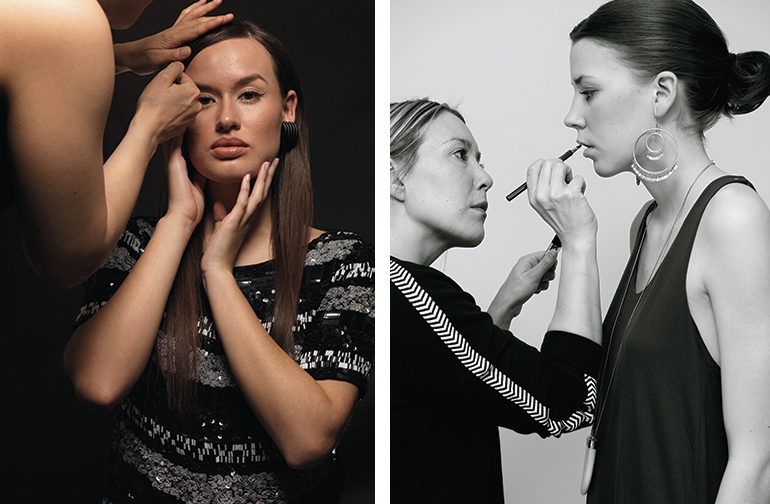 Model Anja Chemnitz                                                                          Model Rosalia Maria Steenbakken
The future
Aviaaja has not given up her own designs, but at the moment she is concentrating on the modelling agency and on Miss Earth Greenland as well as on some private commis-
sions for makeup, styling and photos.
– My goal for the future is to see strong professional development for those of my models who have potential and the talent to make it in the fashion world. A modelling job at an international level is no easy life, but if you fight for something, you can get it, says Aviaaja.
– This is why I work so much with the models' self-esteem and self-confidence and not just on the posing and the catwalk.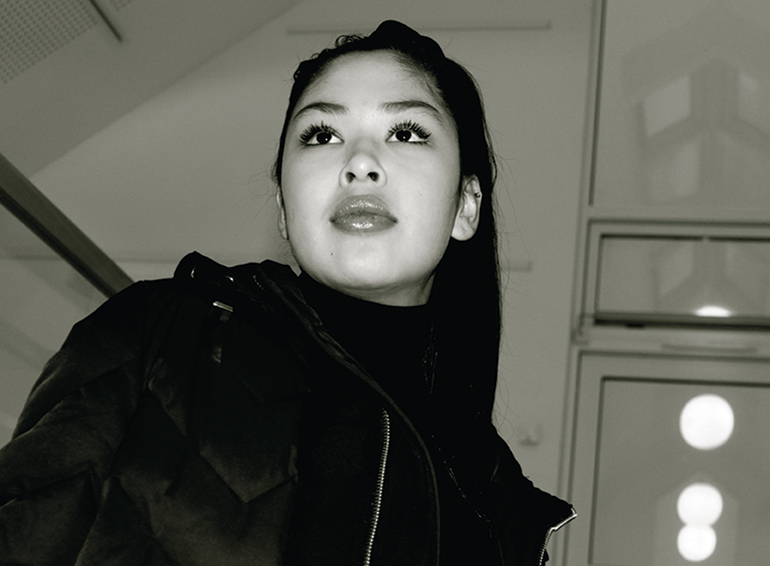 Model Camilla Ramsøe Mølgaard
– I know what I want when it comes to models, beauty, fashion and aesthetics and I will fight for my models through my work as scout, stylist and photographer.
– One of my dreams is to see one of my models represent Greenland at a Victoria Secret`s Show.
At the moment it is about continuing to build Inuit Models & Inuit Styling and working with advertising for other companies, where they use my models, styling and expertise, ends Aviaaja Hammeken Schultz.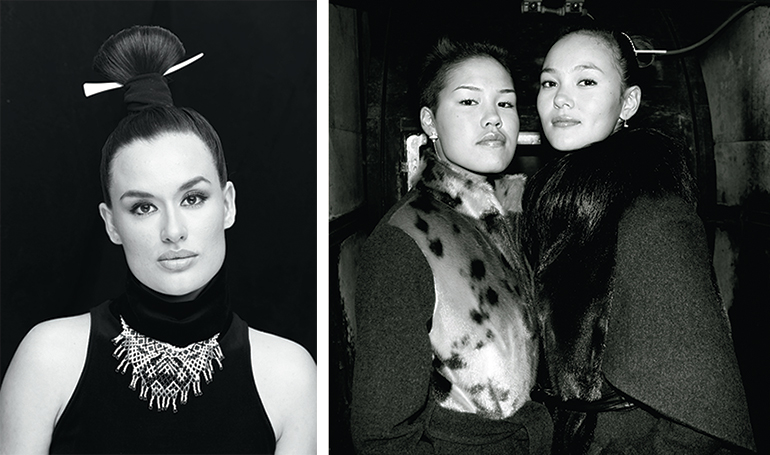 Model Anja Chemnitz                                                        Models Paarma Birkholm & Naja Arnannguaq Jakobsen

www
inuitmodels.com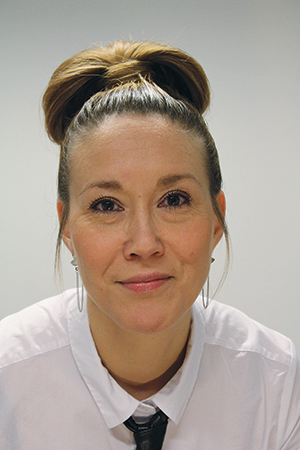 Facebook
inuit.models
miss.earth.greenland
Studio & Showroom
Nuukullak 35
3900 Nuuk
Aviaaja Hammeken Schultz