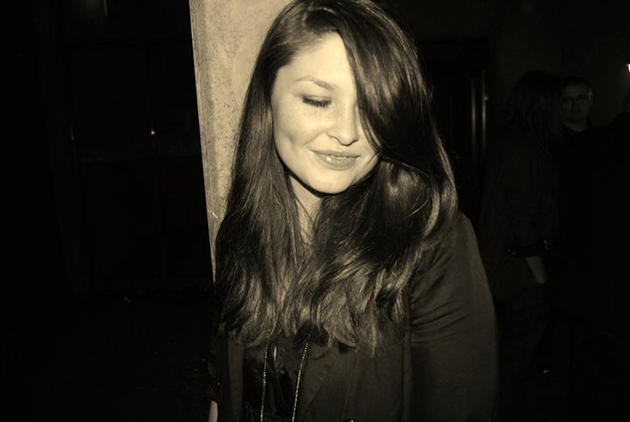 Laila Friis Salling
27 years old, from Greenland, studied in Denmark, now living in the United States
– Right now I am in Mammoth, USA for skiing. I'm here all season, from January till June. You could say I'm a ski bum. I am going to Danish championship in Freestyle skiing very soon. I'm going to Whistler after that for more skiing. From August I will continue my studies.
Are you keeping track with the Greenland Fashion page?
Yes, I do. As soon I have it in mind.
What is fashion for you?
Fashion really means a lot to me. Right now it is more ski fashion that has my interest. But when I am in Denmark and Greenland it is the same as many other.
Are you especially interested in clothes, shoes, watches, glasses, etc. ..?
Yes, I do. Some will even say it is too much. Clothes, bags and glasses… whether it is for everyday use, party, or skiing, it is really influenced by the season. Unfortunately, I have an urge to buy ski wear every year to keep up with the latest news. Some might think it is a little ridiculous, but I like to have the newest.
What is the most important for you to look good?
I will say clothes and make-up. I have long hair – which almost have a life of its own.
Do you have any favorite brands?
Bags: Chanel
Make-up: Dior
Skiwear: SAGA Outerwear
Clothing: Ralph Lauren and Acne
Face Cream: Crème de la Mer
Shoes: I have a weakness for Converse – still!
Sunglasses: THE ROW and Louis Vuitton
Jewelry: Alexander McQueen, they make great jewelry!
Where do you shop the most?
I am in Mammoth where all the shops selling nothing else than ski wear and snowboards. But when I am in Denmark, then it is mostly Illum because they have everything, and all the Malls in Copenhagen. I love to shop around in different stores and see what they have to offer.
Have you considered becoming a model?
I have had contact with several modeling agencies when I was younger, but I would not give up my studies and travel. So I have turned my back on it, if you can say that, and politely said no thanks to all the nice people. But it has been fun.
What do you look at first when you meet a man? woman?
Their smiles. A true smile is the world's coolest, a smile can beat fashion, makeup, clothes, everything!
Do you have any »idols« regarding style?
Rihanna mixed with Samantha Ronson, and Olivia Palermo. A little mix of several personalities.
Hot or Not:
Tattoo? HOT! I think tattoos are pretty cool, if they are made properly! Guys with sleves are nice!
Piercings? Hmm, not so much … piercings in the ears are okay.
Other body decoration, huge holes in the ear / nose? I can only say it must hurt, and I am not a fan!

Hats? I love hats! Particularly caps. I always wear caps myself. Chicks with caps are Hot, like myself. Ha, ha.
Strong colors? HOT! I prefer dark colors, but strong colors are great!