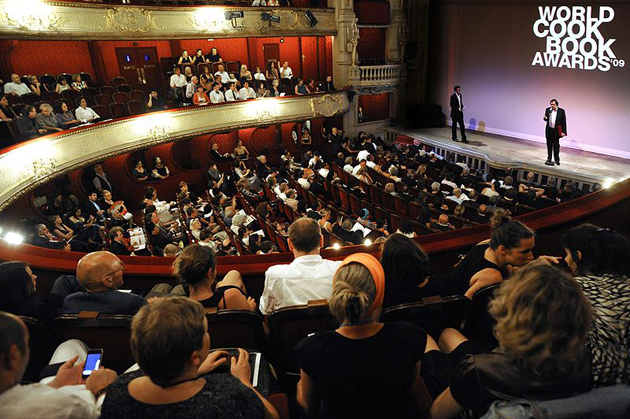 The cookbook »Reindeer from mountain to dish« is in the final of Gourmand Award
13 FEB 2013
Michael Rosing's popular reindeer cookbook is among the finalists in the international competition Gourmand Cookbook Award, which is decided at the Paris Cookbook Fair, 23 February 2013.
The book is nominated along with four other cookbooks, in the battle for the world's best cookbook.
Keen competition
Gourmand World Cookbook Awards reward each year a number of cookbooks in a wide range of topics.
In 2012, 171 countries participated in the international competition. The selection of winners is done in three steps, and competition is fierce.
Reindeer from mountain to dish
In the book communicates Michael Rosing his experiences from the hunt for the animals, supervisor of dismemberment and inspire to make good and sometimes unconventional food from all parts of the animal.
The book is richly illustrated with photographs, primarily of Angu Motzfeldt, and Nina Spore Kreutzmann has created the book's beautiful layout.
Michael Rosing was born 1968 in Aasiaat. He is a graduate of the United States in biology, mathematics and statistics.
Nominees
Canada – Le Cochon du Museau à la Queue, Fédération des Producteurs de Porc du Quebec(Transcontinental)
Greenland – Tuttu Reindeer, Michael Rosing (Milik) 
Italy – Arancia, Carmelo Chiaramonte, Elvira Assenza (Estemporanee) 
Japan – Sukiyaki, Sakafumi Matsumoto (Kazan)
Poland – Kwiatowa-Uczta-Eating Flowers, Malgorzata Kalemba Drozdz (Egros)
Reindeer from mountain to dish
ISBN 978-87-91359-98-9
Milik Publishing, 2011
160 pages
Format 19 x 24.5 cm, helbind