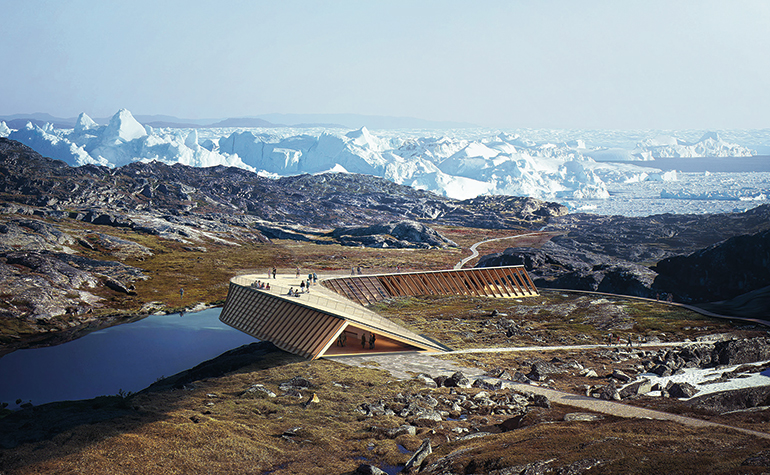 Greenland will get a new rallying point of international class in Ilulissat, with a new ice fjord centre designed by Danish architects Dorte Mandrup Arkitekter
Text: Katja Vahl, greenland today July 2016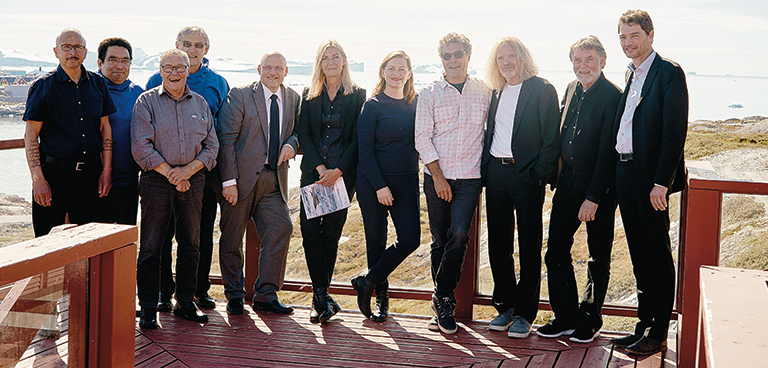 »The flight of a snowy owl through the landscape« is the very poetic description for the new centre in Ilulissat made by architect Dorte Mandrup, whose project was selected as the foundation for the new Ilulissat Ice Fjord Centre.
In 2015, Greenland's Government, Qaasuitsup Municipality and the philanthropic association Realdania joined in partnership to create Ilulissat Ice Fjord Centre.
The intention is to have a centre able to strengthen the already growing flow of tourists to Ilulissat from all over the world. In the long term, increased tourism will create more jobs, generate income and bring development to the town.
– Strengthening tourism is high on Naalakkersiusut's agenda. We are therefore pleased to see the Ice Fjord Centre take shape. The partnership with Real-dania will be a significant contribution to the development of tourism in the coming years, says Minister of Industry, Labour and Trade Vittus Qujaukitsoq.

Concept and building
The design of the new, angle-shaped building by Dorte Mandrup Arkitekter places the building as a natural extension of the hiking trails in the area. One of the principles is a building that has least possible impact on the beautiful and vulnerable landscape.
– The new building will have respect for the landscape and interact beautifully with the spectacular natural surroundings, said the spokesman for the panel of judges, Jan Søndergård, Professor at the Royal Danish Academy of Fine Arts and partner in KHR Architects.
Realdania has contributed with DKK83m to the building of Ilulissat Ice Fjord Centre, while Greenland's Government and Qaasuitsup Municipality each 
contributed with DKK 23m. Work continues to obtain donations of up to DKK 10m to pay for exhibitions and experiences in the centre and contributions have already been received from Bloomberg Philanthropies and the OAK Foundation.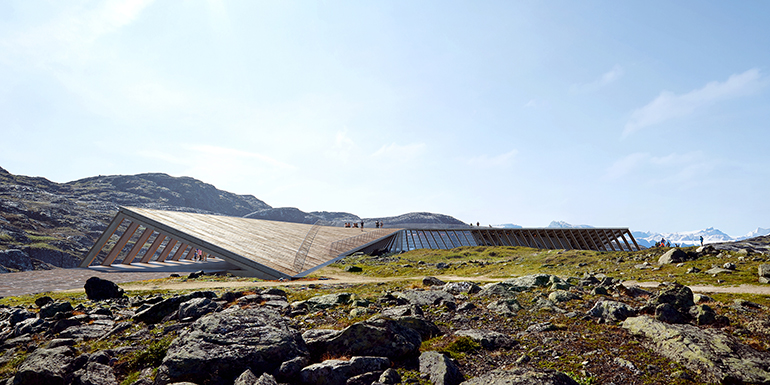 Ready in 2020
Realdania is carrying out construction of the spectacular building through its subsidiary Realdania By & Byg, and will hand over the finished building ready for tourists, researchers and local visitors in 2020.
In future, the idea is that the Ice Fjord Centre will be a self-sustaining and revenue-bearing institution.
A group of advisors within climate, research and dissemination from Greenland, Denmark, Norway and Iceland are attached to the centre.
They are to provide advice regarding the exhibition which will be at the heart of the experience visitors will meet at the Ice Fjord Centre.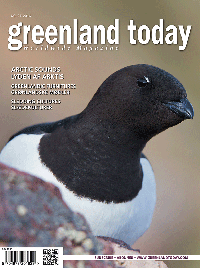 Read page 40