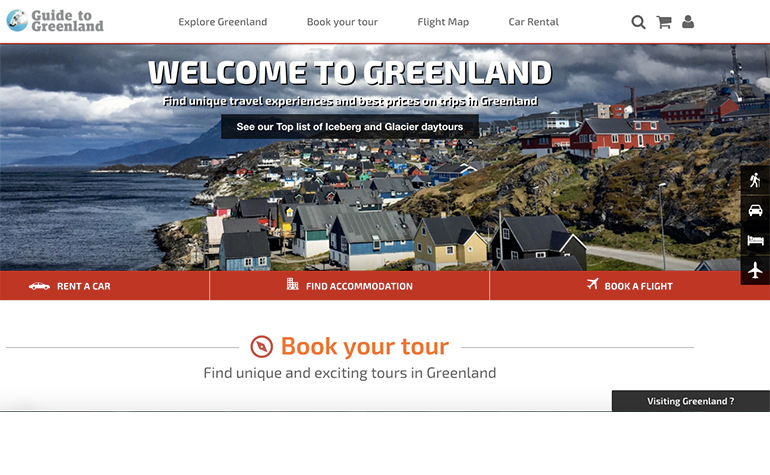 The start-up company »Guide to Greenland« will make it easy for tourists to find the many possibilities Greenland offers
The company »Guide to Greenland« started last autumn in Nuuk, with the four partners Hans Jørgen Mørch, Martin Madsen, Niels Jacobsen and Mads Nordlund.
On May 1st this year, they opened for www.guidetogreenland.com on the internet. Here, people from around the world can see the many different offers from travel agencies and local tour operators. There are both day trips and greenland package tours in the system.
Background
The idea came from the magazine greenland today, which has the biggest page about Greenland on social media with over 360,000 followers from around the world.
– Many of them write that they want to go to Greenland. Therefore, we found a system where all travel agencies and tour operators in Greenland can benefit from the great interest, says Mads Nordlund.
– Over the years, many have helped us with photos from Greenland to greenland today. It has created a lot of attention in the world. Therefore, it is important for us, that this attention will be beneficial for all of Greenland through Guide to Greenland, he explains.
Icelandic system
– Instead of developing a new system, we found an Icelandic system we purchased the rights to, explains Hans Jørgen Mørch.
– This system has helped Iceland for the last five years, and we hope it will be as good for Greenland.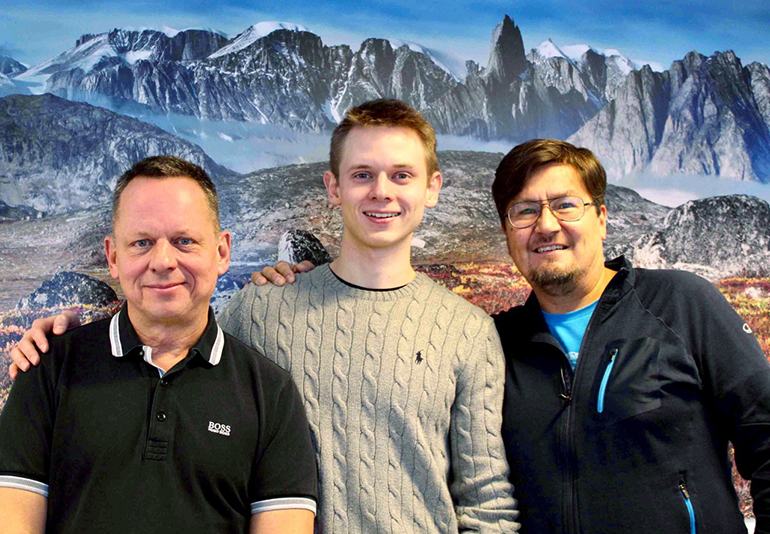 Photo of the partners in Guide to Greenland. From left Mads Norlund, Martin Madsen, Hans Jørgen Mørch
All of Greenland
– Guide to Greenland's mission is to »sell all of Greenland to the whole world«, says Mads Nordlund.
– There has been a lot of focus on Ilulissat for many years, and that is fine. Now we also want to open the worlds eyes for the many opportunities in the rest of Greenland.
– There are so many beautiful places in South, East, West and North Greenland. It is not only in Ilulissat there are icebergs. There are glaciers all over Greenland and most cities have beautiful fjords, rivers and mountains.
Worldwide
– Guide to Greenland reaches countries around the world. In addition, we cooperate with Guide to Iceland about Far East, and tourists in Iceland who want to see Greenland.
– With the great progress for tourism in Iceland, we hope to make a similar progress here, says Martin Madsen.
Huge interest
– There are already more than 100 greenland tours to choose from in Guide to Greenland, and the number is growing every day. In addition, you can book many of the Greenlandic hotels, other types of accommodations, flights and car rentals.
– Anyone who has a product for tourists in Greenland, can market it free of charge on Guide to Greenland. We only charge a commission when a touroperaor have a sale, Martin Madsen explains.
– This allows people to start without having a website or Facebook page. Guide to Greenland helps with setup and marketing, He adds.
– We try to make it as easy as possible for everyone to join. People just need to contact us with their ideas, and we'll help them with texts, translation, data input and photos.
New jobs
– Guide to Greenland has our office in Nuuk with a staff of six employees. We hope to create many more jobs in Greenland in the tourism sector, both in our own office, but also in the towns and settlements, Hans Jørgen Mørch ends.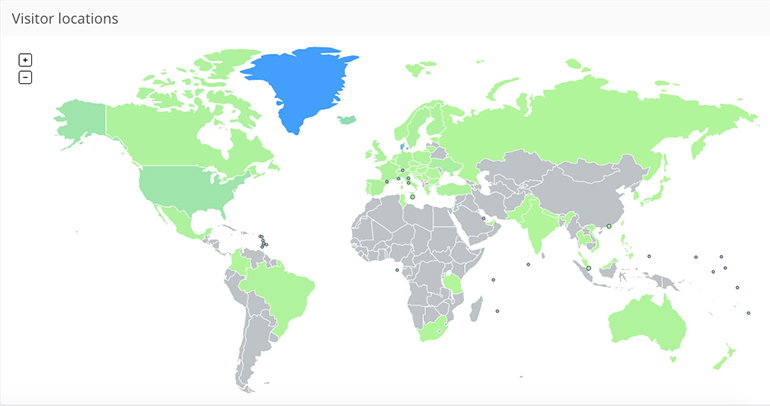 Visitors on guidetogreenland.com