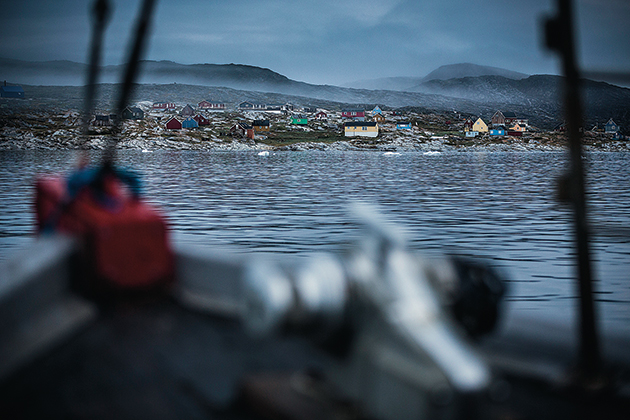 Two towns have the highest population growth in Greenland: the capital of Nuuk on the West Coast and the town of Tasiilaq on the East Coast. The rest of the country's towns are also experiencing an influx of people from the villages, which are all undergoing slow depopulation with falling numbers of inhabitants.
Text: Mads Nordlund, Photo: greenland.com, greenland today March 2015
Moving from country to town is a global phenomenon which can either be countered politically, or accepted as part of human nature, because we have always moved to where there was work and therefore food.
In other North Atlantic societies such as the Faroe Islands and Iceland, the demographic development has shown that population growth in Torshavn and Reykjavik did not decrease until about half of the country's population was living in the capital.
Nature & concrete
From the 1960s and onwards, many of the concrete blocks of flats in towns in Greenland were built to centralise the country's population and to close down uneconomic settlements. The original intention was to give everyone the same opportunity for education and work, but in retrospect this generated many problems. The upheaval took place too quickly, which resulted in social imbalance. Furthermore, it was instigated by the colonial power of Denmark and therefore perceived as an infringement. Greenlanders were the victims, a role that came to have significance for home rule policies and the relationship to Denmark after the introduction of Home Rule.
In 1968, Denmark's parliament and Greenland's national council decided to close the mining town of Qullissat and in 1972 the mine closed and as a consequence the town was abandoned. Those who had not moved voluntarily were compulsorily relocated to other towns in Greenland and this had serious social consequences for many of these families. The town became a symbol and it is no coincidence that many well-known politicians have their roots in Qullissat.
A reluctance to deal with the issue of closing down villages grew and it still exists today, despite the fact that the present government has taken initiatives to hold village conferences and debates on the subject.
In actual fact, very few villages have been closed in recent times and only long after it stopped making economic sense to keep them going. One example is Moriusaq, which in the end cost society more than DKK 2m each year with only two inhabitants. That is DKK 1m per inhabitant, while elsewhere in the country there were cut backs on school meals and social costs.
Dormitory towns
In recent times, there have again been discussions about the justification of maintaining various settlements and whether there is a commercially sustainable basis to keep inhabiting such places, where neither shops nor the fishing industry can operate without government subsidies.
In comparison, the shops in small towns in the USA and Europe closed down a long time ago. Here, the difference lies in a better infrastructure which facilitates the existence of dormitory towns, because it is possible to drive to and from work in a larger town. This possibility does not exist in Greenland, which means it is even more vulnerable to the removal of all subsidies.
Not only small villages, but also larger places like Ittoqqortoormiit on the East Coast have been discussed. It is obviously devastating to move away from the place where you grew up and where your family members are buried, to face an uncertain future in a bigger town. But Greenlanders were originally nomads who adjusted to life in the Arctic by moving to where the hunting was good and they had at least one summer camp and one winter settlement.
This former willingness to change may no longer be necessary when you are not required to hunt for your food. And objectively, it should be mentioned that Ittoqqortoormiit was founded by the Danish polar explorer Ejnar Mikkelsen in 1925 and Qullissat was founded by the Danish state in 1924 when a coal mine was opened, so neither of these places are original Greenlandic settlements.
The future
In the most recent election campaign in 2014, several young people presented new, interesting views of the future. These included finding common ground and a reason for living spread out over the Arctic. Where it used to be survival, it is now poverty that is the greatest common factor. This is not something that can be offset alone by talk of a special village culture, when this means that only a few are learning a traditional trade such as hunting and fishing and more than sixty per cent of the young people are not getting any kind of higher education.
The economic debate is real. Can money be saved by closing the small settlements and gathering people in bigger towns that do not have any sustainable means of income either?
The questions in Greenland are the same as they are in the rest of the world. Should the outlying regions be given support? Should money be spent to artificially keep an old culture alive when it means accepting a future where a large part of each generation of young people never gets on?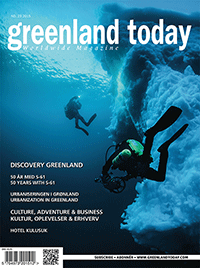 < Read the story in the magazine and see all the pictures. Page 37 – 38