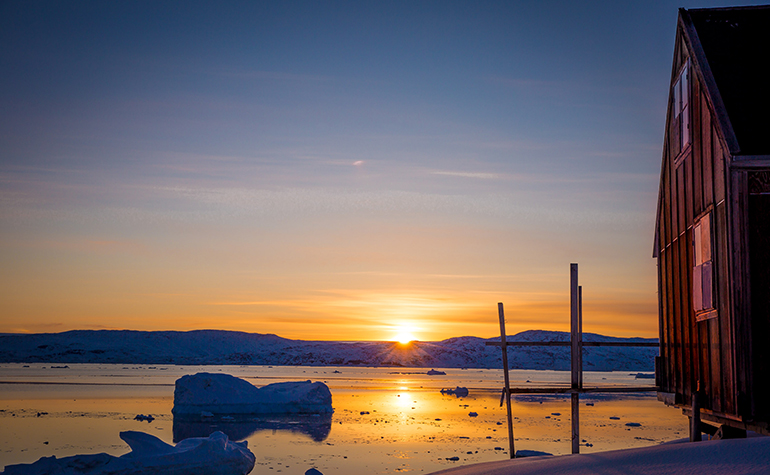 a photo says it all – almost
greenland today, November 2016
Swedish born Gunilla Lindh is a photographer based in Iceland and Greenland, where she works as a freelance mountain guide and a photographer. She focuses on photography in the Arctic regions and especially Greenland which first captured her heart in 2013. Ever since, she has returned to work there several times a year.
In 2016, she spent three months working for Arctic Dreams and Icelandic Mountain Guides on their dog sledding trips. She lived in Tasiilaq on the Ammassalik Island in East Greenland and the result of her stay is the delicate series of photos you see in these pages, accompanied by her own words.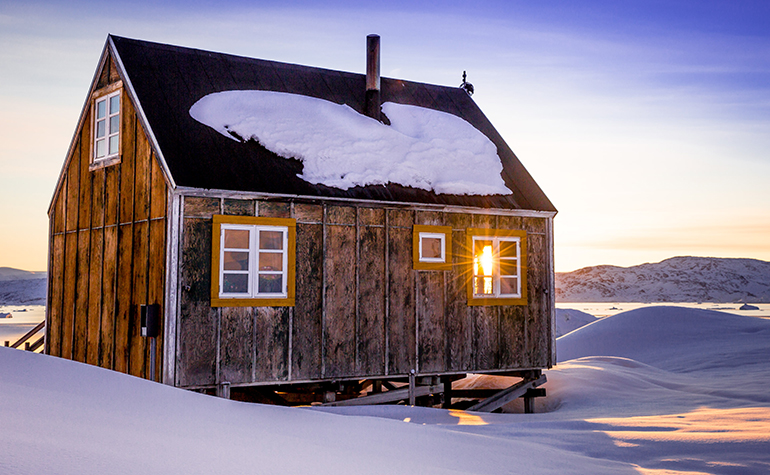 A small house in Tiniteqilaaq at the edge of the Sermilik Fjord
Tiniteqilaaq is a small settlement north of Ammassalik Island with a permanent population of just under 150 people. The main livelihoods of the settlement are fishing and hunting. The settlement is only accessibly in winter by dog sled or snowmobile and in summer by boat. Alternatively, all year around you can go there by helicopter.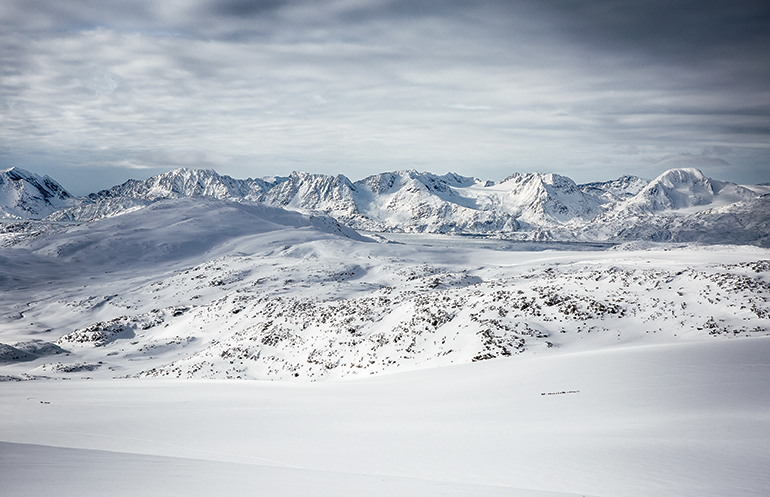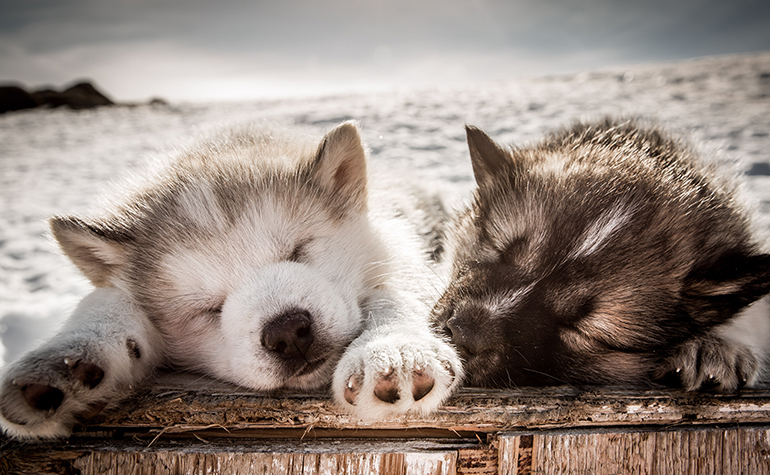 Alfred and Emil
These are two of the puppies that were born during my time in Tasiilaq this spring. During the first few weeks we did not name them as it's always uncertain whether new born puppies will survive the first few weeks of their life. In this photo, they are about five weeks old and growing up to become two of the most charming and mischievous young dogs around. At about the age of 4-5 months they will be put on chains and into sled teams.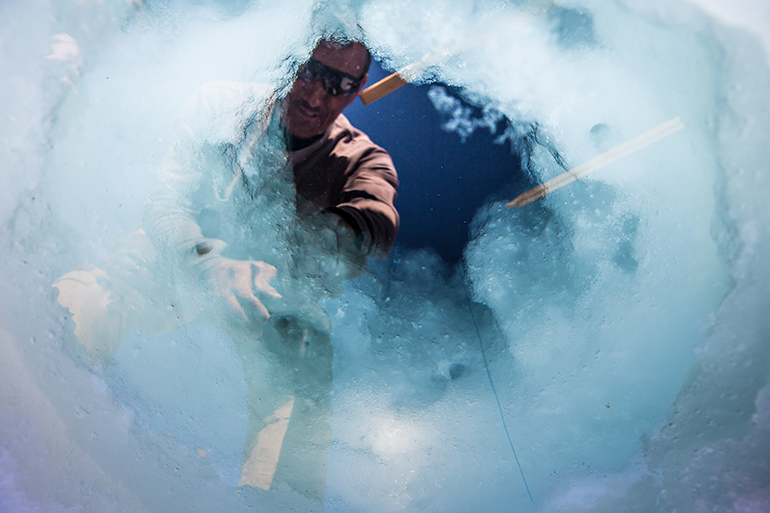 Ice fishing near Ammassalik Island
I was very fortunate to spend time with the local hunters and fishermen and, on this sunny day at the end of March, I had the chance to accompany them for a day of fishing. Fishing in Greenland is still very often done in a simple, traditional way, using just a line, bait and a wooden stick in an open hole in the ice. The depth at this particular spot was around 500 meters. Here we fished for redfish, spotted wolf fish and also the Greenlandic shark. The fish caught are divided amongst the fishermen and provide an addition to the scarce food that can be found in food shops in East Greenland during the winter.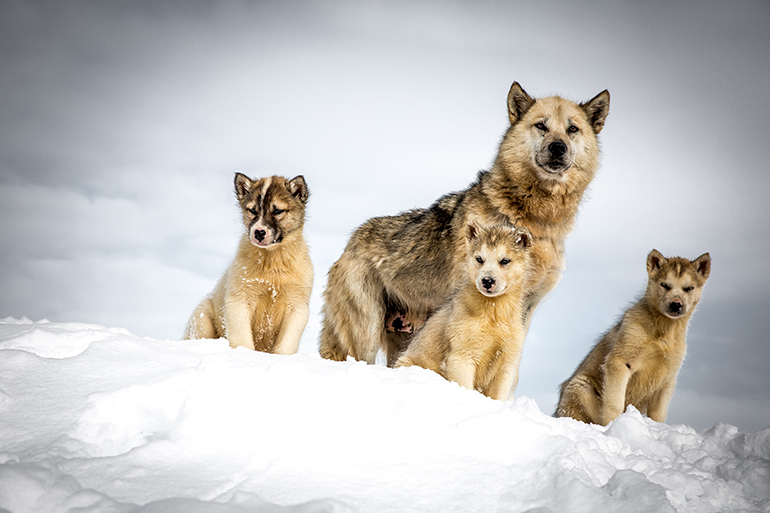 Family of sled dogs
I captured this photo in Tiniteqilaaq, East Greenland. Nearby was a hunter cutting up a freshly caught seal, and the mother and puppies were giving him their full attention as if to see if there would be any scraps left after the hunter's own dogs were fed.
The East Greenlandic dogs were first introduced to East Greenland around 4,500 years ago from Siberia and they are considered one of the purest and strongest breeds in the world. The use of dog sleds is a traditional and still integral part of living in Greenland, and they are used extensively in East- and North Greenland. Still to this day, sled dogs are a more reliable mode of transportation than modern snowmobiles and they are capable of covering terrain that snowmobiles cannot.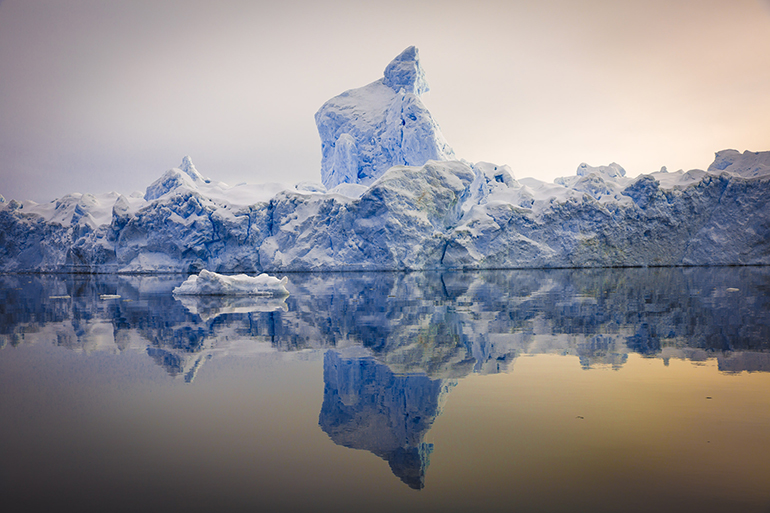 Sailing on the Sermilik Fjord
This photo was taken during a boat trip at sunset with one of the local hunters from Tiniteqilaaq at the beginning of April. As the sun is setting over the ice cap, icebergs gleam with a golden colour, providing a perfect contrast to the deep blue water of the fjord.
Facebook
Gunilla Lindh Photography
Web
https://500px.com/gunilla_lindh_photography
www.gunillalindh.com
E-mail
photography@gunillalindh.com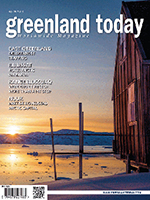 See the article on page 32-35