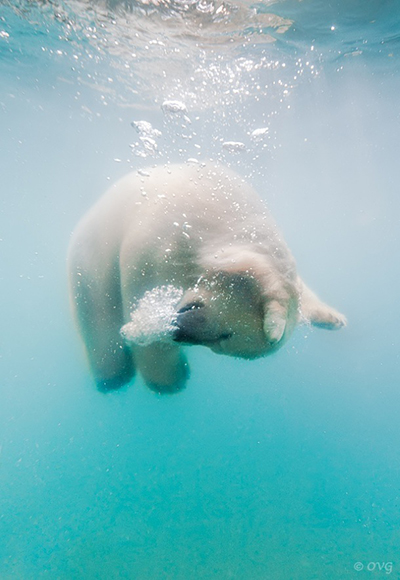 Polar bears are like underwater ballerinas according to Wild Magazine
By greenland today, Source The Wild Magazine, Claire Voon. Photo by Olga Gladysheva and Carsten Egevang
Russian photographer Olga Gladysheva's portfolio of polar bears captured the bears as they enjoyed an afternoon swim in Moscow Zoo.
Not to be overly anthropomorphic, but these beasts look pretty delighted to me, write Claire Voon in The Wild Magazine.
Unique experience
The same unique experience In Copenhagen Zoo in Denmark, where Arctic wildlife photographer Carsten Egevang went by.
See more