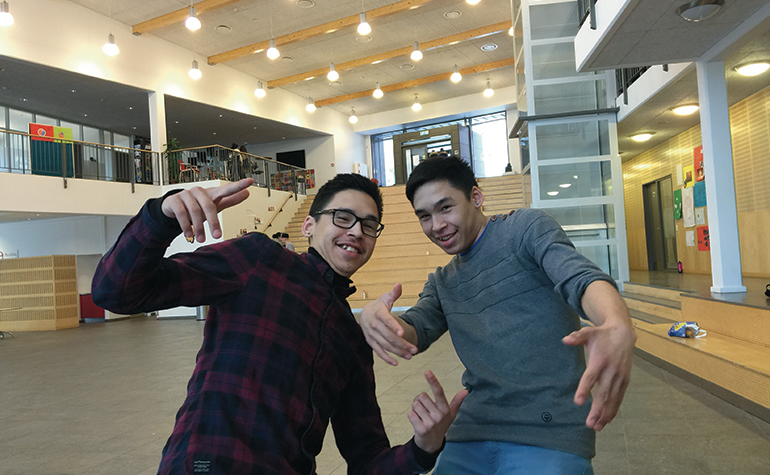 First it was break-dance, then their repertoire was expanded with jazz, modern dance, musical and hip hop. Dancing is a large part of the lives of Salik and Malik
Text: Pia C. Bang, greenland today July 2016
Salik loves to play guitar and piano and to cook. He is especially good at making pancakes. Malik prefers to watch films and play on-line games like Counter-Strike with other young people in different countries to improve his English. Common to both 18-year old twins with the surname Johansen Olsen is their overwhelming interest in dancing.
– We cannot sit still for very long and when we get a little bored, we practice steps and movements. We go to dance practice at least four times a week and when there are performances, we practice even more.
– The coolest thing about dancing is that when it works, it makes the difficult tricks look easy, says Salik.
– It is a really great feeling, performing and showing what you can do. It builds self-confidence, adds Malik.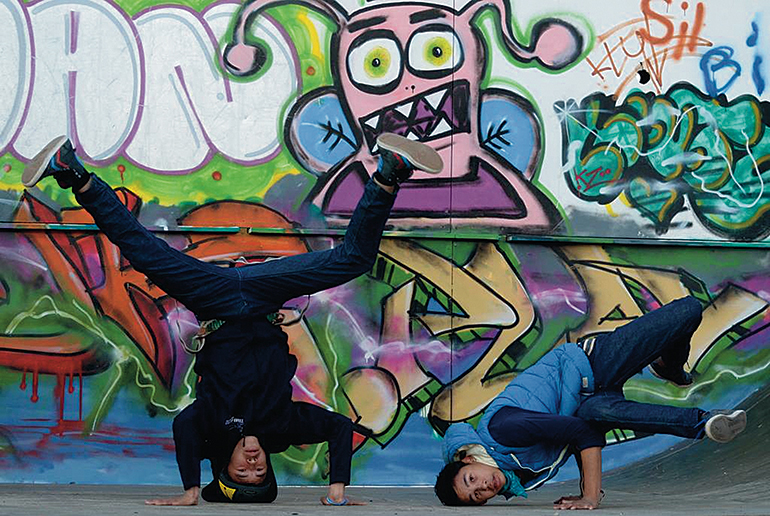 Loves to perform
The twins grew up in Denmark, Qaqortoq and Nuuk. They started dancing in the youth club in Qaqortoq. In Nuuk they danced at the NUIF youth club and a year spent studying dancing at Lunderskov School in Denmark added other dance styles.
Back in Nuuk, they quickly became part of NUIF's »Ezkimovez Crew« and Qiajuk Studio's performance group. They often perform at different events, from big dance shows in Katuaq to flash mobs in Nuuk Centre and the opening show at Arctic Winter Games.
Dancing and performing is a way to express oneself, say both brothers.
– I can tell about my life through my dancing. I really like it, when I connect with the audience. It is also cool when you meet children who look up to you, explains Malik.
Sing with one voice
Malik's favourite genre is up-tempo, energetic jazz. Salik particularly likes modern dance. Although they each have their favourites, they feel that they move in the same way when they dance.
– We are different in many ways including our other interests etc., but musically, we are very alike. We like to sing and when we come home from parties we have a kind of ritual, where we sing »You raise me up«. Very loudly! We sound so similar, that it is almost like one person singing double – it is fun, says Salik.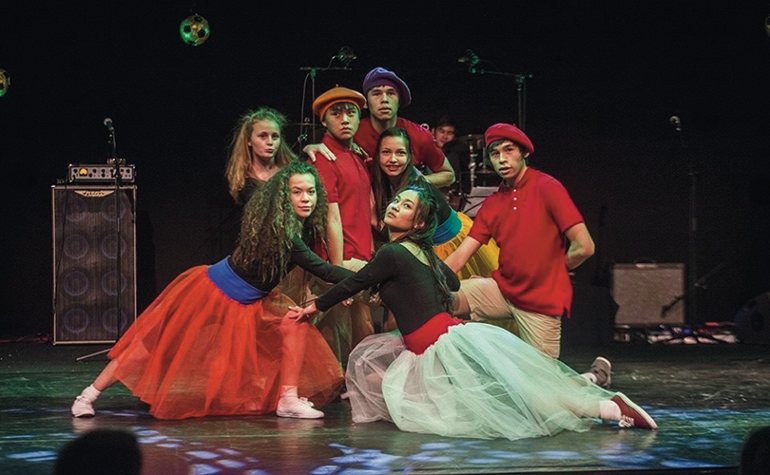 Biologist and nurse
The similarity stops when it comes to future career dreams. They both have plans to continue dancing and develop-
ing in that direction, but only Malik mentions dance training.
– After high school, I would like to train as a professional dancer. Later, I would like to study biology or something like that and work with research, says Malik.
Salik has not really thought a lot about what he wants to study yet.
– I imagine it could be nursing or something like that, ends Salik.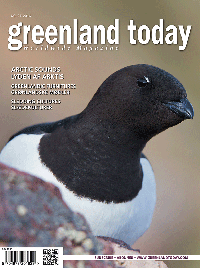 Read the article on page 26