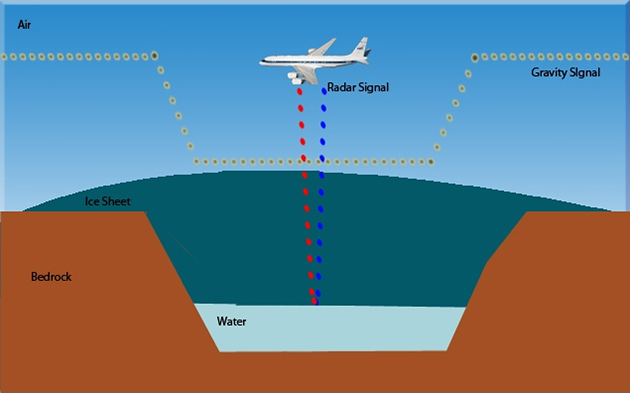 NASA's Operation IceBridge
A big canyon has been found beneath the Greenlandic inland ice
By greenland today
31 AUG 2013
A canyon about 800 km long and 800 meters deep, has been found beneath the inland ice. It was carved out by a great river, before the ice arrived, more than three million years ago.
It was discovered by scientists from Bristol University, researching climate change by mapping Greenland's bedrock from data provided by NASA.
Photo courtesy by the University of Bristol.
Longer than Grand Canyon
The hidden valley is longer than the Grand Canyon in US. It runs from the centre of Greenland up to the northern coastline.
Glaciologists think that the canyon might play a role in draining some meltwater from beneath the ice sheet.
Mapped by radar
The canyon was discovered by researchers investigating how much the Greenland ice sheet probably will contribute to sea level rise.
NASA carried out the flights above the ice sheet, using radar to bounce signals back off the bedrock underneath.
Sources BBC and the The Huffington Post.