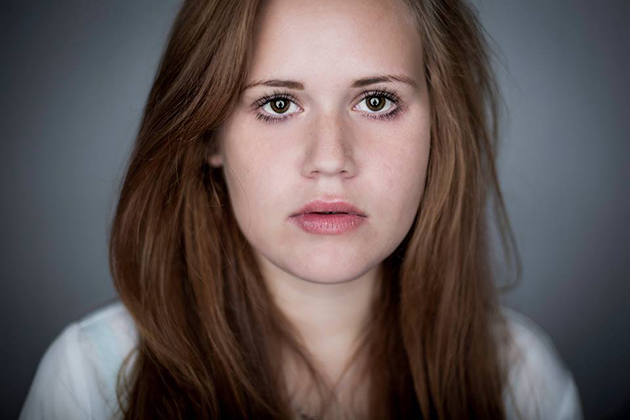 Photo: Mads Pihl
Sara Lennert Jensen
16 years, student
What does your everyday life look like? 
I am attending high school, work out, spend time with friends, and I really enjoy taking photographs.
What does fashion mean to you?
Fashion is important to me, it is important to show your own style and express your personality.
Photo: Dortheivalo                                                     Photo: Nauja Lauridsen                   Photo: Nauja Lauridsen
Are you passionate about your clothes, shoes, handbags, jewelry, watches, glasses, etc. ..?
I care a lot about what I am wearing, I love accessories, especially earrings and rings.
What is most important for you to look good? 
My hair and makeup is part of the outfit, everything has to match, hair, make up and clothes.
Do you have any favorite brands? 

I usually don't look for any particular brands, I purchase what I think is cool and comfortable.
Where do you shop the most? 
In Sisimiut where I live, mostly in Anuni and Torrak Fashion boutiques.
Photo: Dortheivalo
What do you notice first when you meet a man? woman?
Probably the eyes. I have a special relationship with eyes, which I also focus on when I take portraits.
Cara Delevigne
Do you have any »idols« when it comes to style?

I think Cara Delevigne has a pretty cool style, but I am usually inspired by the people I see on the street or online..
Hot or Not:
Tattoos? Hot but it has to be tasteful and symbolize something. I want to get one.
Piercings? I really like piercings, but some can be too extreme. It is a part of one's style. I personally have eight ear piercings.
Hats? Hats are cool if they look good on you – otherwise, don't wear them.
Strong colors? Very cool if you combine them properly.