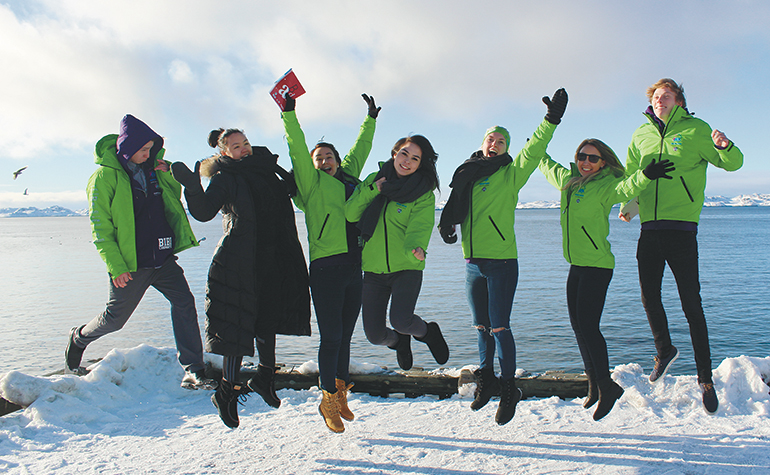 There were many other results than just those regarding sports at the Arctic Winter Games in Nuuk this year
Text: greenland today, July 2016
When Arctic Winter Games (AWG) was held in Nuuk in March this year, new records were set in other areas than sports. Catering, accommodation, transport and much more worked well with indispensable assistance from several hundred volunteers.
The result was a wonderful arrangement and a textbook example of planning, coordination, communication, information and cooperation.
New sports stars were found and the young athletes, with their efforts and focus, were good role models for other young people in the Arctic. But AWG 2016 also created other role models for young people.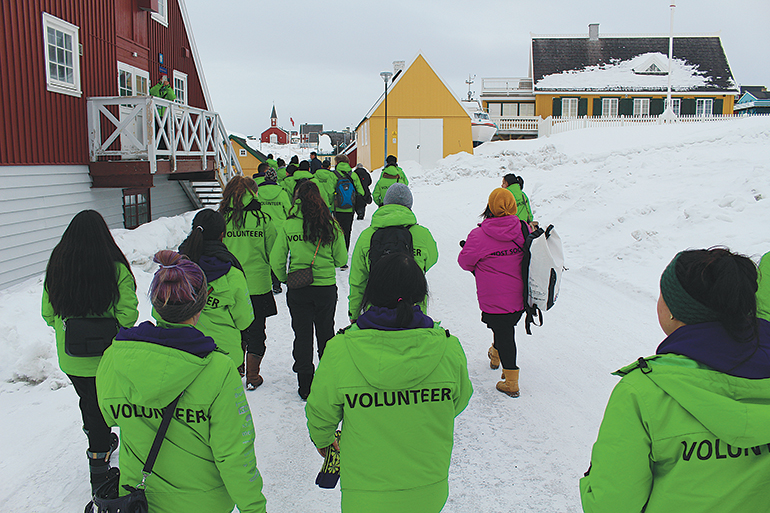 Young ambassadors
In the week up to AWG, 30 young people from Greenland were gathered for a pilot project called »Inuusuit Kivitsisussat«. The project leader, Mia Lynge Skifte, had selected young people from the coast and from Nuuk to take part in a project. The purpose of the project was to build their leader skills, create a community spirit and to prepare them to represent their country.
They had lessons in service and volunteering. They visited companies, saw how Royal Greenland operates and they met 15 Youth Ambassadors from the North West Territories. Over there, a similar concept has existed since 2007, training a group of young people to work as young ambassadors under AWG.
Developing skills
– We thought it sounded like a really good project, so we decided to develop something similar here in Greenland for this year's AWG, says Arnakkuluk Jo 
Kleist, who was Assistant General Manager for AWG 2016.
– We wanted to promote education among children and young people, so we supported this project by developing the skills of the 30 young people from Greenland, says Malik Hegelund, sales manager for the domestic market at Royal Greenland, which has sponsored and financed the entire project.
The 30 young ambassadors from »Inuusuit Kivitsisussat« hope they can help to inspire other young people in Greenland to develop and to believe in their dreams.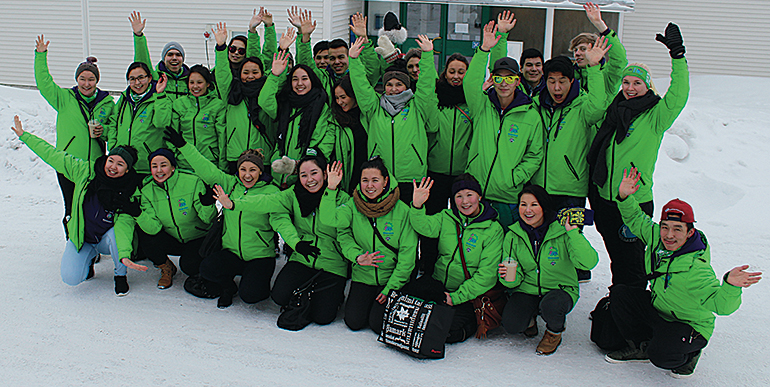 Volunteers and community spirit
The entire AWG week was very lively. There were thousands of people in green, blue and purple jackets, everyone smiling to everyone and greeting each other. It felt as if people's circles had grown 100 fold. Join – Feel – Jump, as AWG's slogan said. The community spirit among the volunteers, participants, hosts, coaches and others in town could be felt everywhere.
The night before the closing ceremony, many volunteers worked hard with the preparations. They were tired, but kept their spirits up, ate chocolate and got everything ready. The feeling of being a volunteer and being part of the community brought out the best in everyone who worked hard to make it all work. The leaders took the lead and put in a lot of hours.
– There were very long days, where we worked into the night, but it was all worth it. I have met so many fantastic people and I would not have missed it for the world, says one of the volunteers, Thea Sandeman Jensen. I feel very fortunate and I am thankful I had the opportunity to be a part of Arctic Winter Games 2016. It was an experience I will never forget, ends a happy volunteer.
See more
awg2016.org
Facebook
Arctic Winter Games Nuuk 2016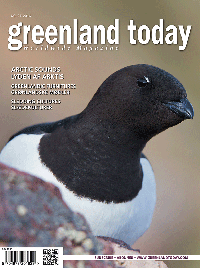 Read the article on page 30