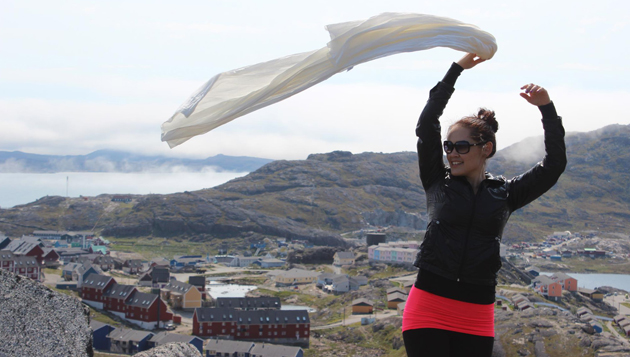 Paninnguaq Lundblad
25 years, Qaqortoq. Going to school at HHX, training and working in her spare time – and spend time with friends. 
What is fashion for you?
Of course it is important that you have to be a little fashionable, and you have to have the latest clothes.
Do you go very up in your clothes, shoes, handbags, jewelry, watches, glasses, etc. ..?
Yes and no. Sometimes it does not matter what clothes I wear, but it's also important for me to have the latest new clothes.
What is the most important for you to look good?
All of my face is pretty important to me, hair and makeup should be OK, but of course the rest of the look is important.
Do you have any favorite brands?
I use most mbym and Counter, them I like best.
Where do you shop mostly?
Since there are so many shops here, I buy most on the internet right now.
Have you considered becoming a model?
Maybe, I do not know.
Is modelling something you want to try? Why/why not?
I would like to travel abroad and just enjoy life.
What do you look at first when you meet a man? woman?
The appearance and behavior.
Do you have any »idols« regarding style?
Nicole Scherzinger and Megan Fox.
Hot or Not
Tatoo? Hot
Piercings? Not
Other body decorations? Not
Hats? Not
Strong colors? Hot