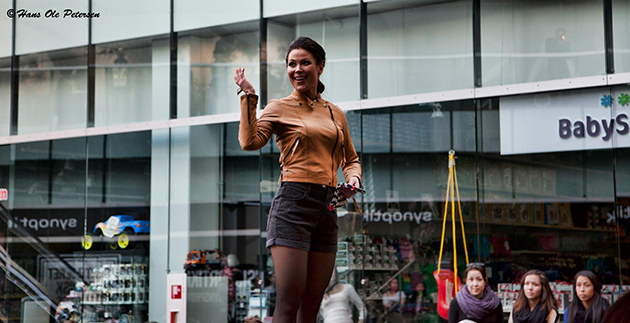 Cozy fashion show in Nuuk Center was sold out
By greenland today, Photo: Heidi Lund Hansen, Hans Ole Petersen og Tillie Chile Martinussen
21 APR 2013
On Saturday night April 20th, 2013, Nuuk Center held a cozy fashion show organized by the shops in Nuuk Center.
Angajo Lennert-Sandgreen was host and a DJ had mastered the music for both fashion- and dance show.
Sold out
More than 200 spectators enjoyed the show, which was completely sold out.
Around 25-30 models were representing the 11 participating boutiques.