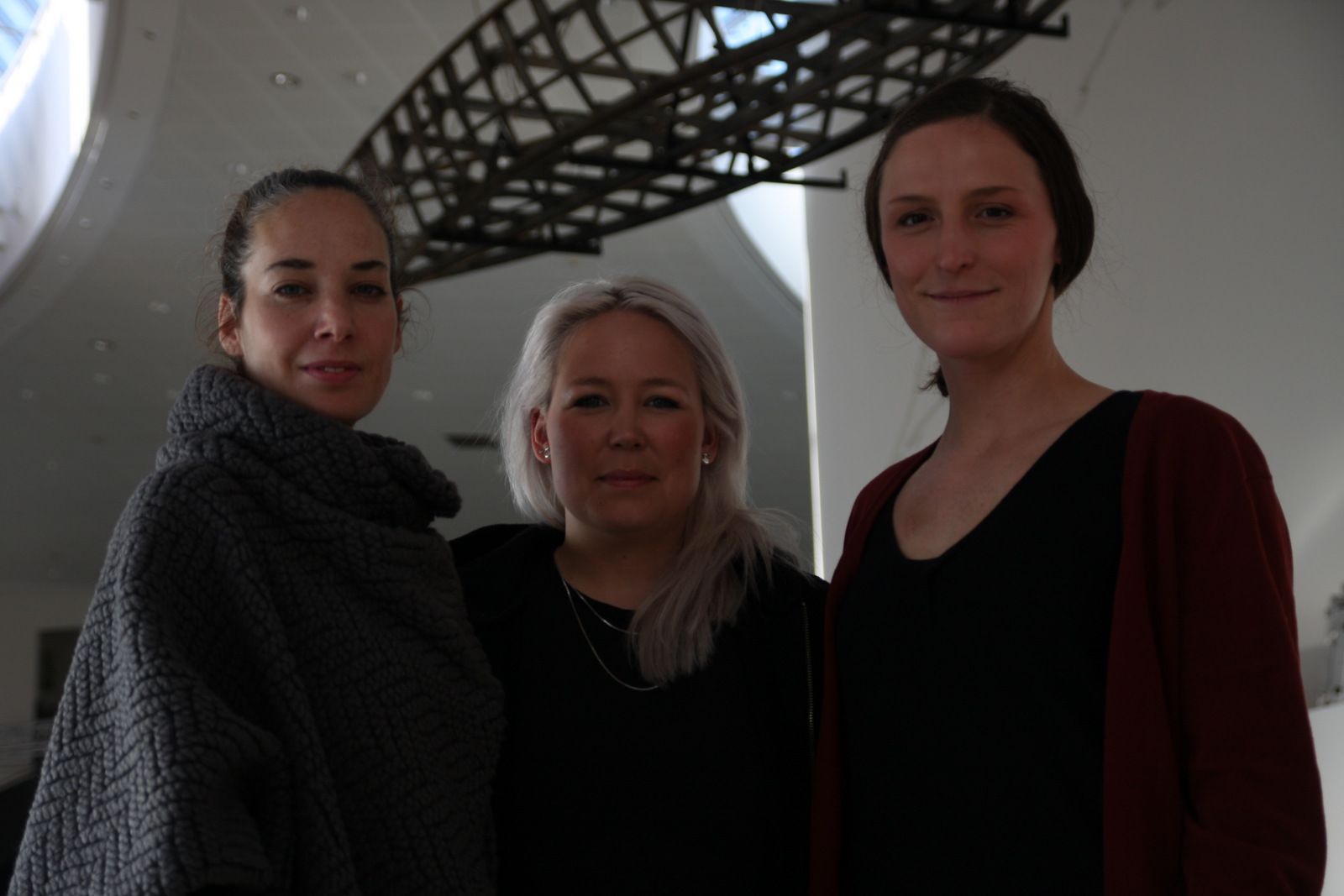 This week Nuuk got a taste of the Nordic Fashion Biennale 2014
Text & Photo by Toke Brødsgaard, greenland today
26 JUN 2013
In connection with the joint Nordic exhibition in March 2014 in Frankfurt, the two photo artists; Nina Gorfer and Sarah Cooper, are on an inspiration trip to Iceland, Greenland and the Faroe Islands, where they meet the designers they are to exhibit with.
On their photographic journey they take pictures of the selected design in it's original neighborhood where the surroundings, the model and the atmosphere helps to tell a story about what gives the designer's inspiration.
Bibi & Nikolaj
Greenland is represented by fashion designer Bibi Chemnitz originally from Nuuk, and the unknown designer, Nikolaj Kristensen from Upernavik, working with the traditional Greenland glass beads. They are both selected by the two young art photographers who are from Austria and the United States respectively.
The interest in Nuuk was especially great when Nikolaj Kristensen told about the clothes he had designed. Many know the pearls from the pearl collar that is used in the national costume.
Future in Frankfurt
The designers from the three countries are all participating in March, and exhibits both photographs and their own design creations that are specially designed for the occasion.
Bibi Chemnitz do not expect the collection she brings to the show goes into production, but see it as an opportunity to be branded in Germany and maybe find a dealer in Frankfurt, where her clothes is not sold yet.