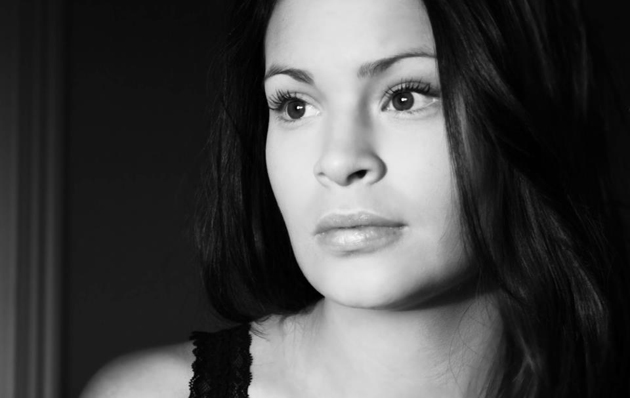 Nanna J. Kilime
25 years, Nursing, Nuuk
Are you keeping in Greenland Fashion ago?
I follow when I can see something new on the page.
Some things you think the page is missing or can do to get better?
Moe interviews, so you can see all the beautiful fashion-lovers in Greenland.
What is fashion for you?
This means I can go in the clothes / accessories that I think is cool and delicious. I wear a uniform at work, so I can only go in my own clothes when I have free!
I do not follow the fashion all the time, but I keep an eye on what is IN. I am interested in clothes and brands I feel comfortable in, and something that macth my personality. I wish there were more high-street stores here in Greenland.
Do you think much of your clothes, shoes, handbags, jewelry, watches, glasses, etc..?
I am more interested in clothes and jewelry than shoes and bags. I'd rather invest in nice clothes and jewelry, that no one else really has, than in bags and shoes. I like when I have bought something unique, and something I am going to use much.
What is the most important for you to look good?
I think it's important that you can see I'm fine!
When I feel good, I think, although I signal health and looks fine. So I feel that I have control of  everything! Hair, makeup, clothes and charisma.
Do you have any favorite brands?
Acne, Asos, Bik Bok, French Connection, Gina Tricot, H & M, Second Female, Gestuz, Victoria's Secret.
Where do you shop the most?
There are different possiblities. It depends where I see some nice clothes and accessories. But I shop a lot on the Internet if I need something that is more IN, and something you can not really buy in stores in Nuuk.
Have you considered becoming a model?
I have thought about the idea. Whether I have had a chance. However, I know that I do not have the height and measures as a catwalk model, but I also thought more about portraits.
Is it something you want to try?
I have tried, and had taken professional photos of me for a magazine and a few commercials. I also have a friend who is a really good photographer and graphic designer, where we took photos for our own use.
I have been happy to try it, and if there should be something exciting in the future, I'll probably consider it.
What do you look at first, when you meet a man? woman?
I often notice how one individual's style is and how they wear it. I can be fascinated and inspired when I see a person who has a nice style.
Do you have any »idols« interest in style?
I have some friends who inspire me, and I think that Olivia Palermo, Allison Williams & Gisele Bundchen has a delicious clothing style and natural looking.
HOT or NOT
Tatoo? TOTAL HOT!
Piercings? Depends on what kind, but mostly HOT
Other body decorations, dermals, huge holes in the ears/nose? No thank you! NOT
Hats? HOT
Strong colors? In a limited way: HOT
NOTE
Do you live in Greenland? Are you interested in fashion? Would you like to be interviewed, or do you have a tip, question or a good story? Then write to fashion@greenlandtoday.com