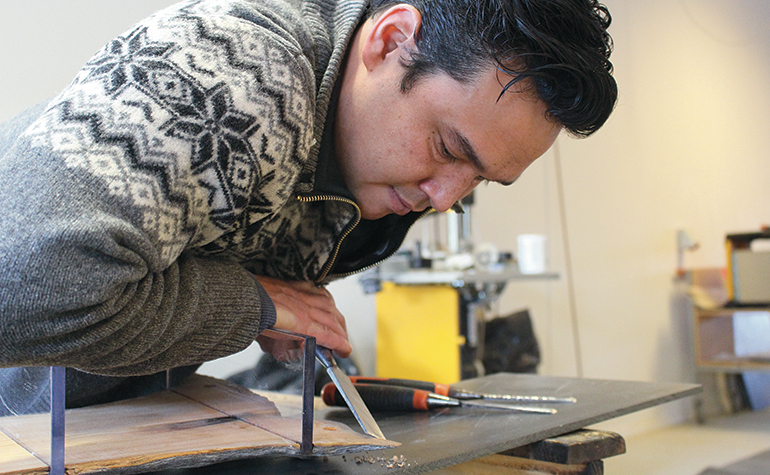 Exciting, unique designs from a Greenlandic furniture maker
Text: Thea Sandeman Jensen, greenland today; July 2016
Anders Zeeb is »in his mid 30s« and a professional carpenter. As an entrepreneur, he has combined his passion for wood with his furniture making business »MudaHula«

Influenced by family
Anders originally came from Uummannaq. Then he lived in Denmark for many years before returning to Greenland and settling in Nuuk with his wife and the couple's two children.
The children are important to the business, because Anders made his first table for his daughter. Furthermore the children, Liam and Norah, have the nicknames Muda and Hula, which have been used as the name of the furniture company.
– The company has been named after the children and their mother has given me a lot of support with the business, helping with e.g. communication, inspiration and good energy, says Anders.

MudaHula
In the workshop, furniture is designed and made using oven-dried wood and reusable material such as driftwood. No two pieces of furniture are the same; each one has been planed, polished and sometimes oiled.
– The products I make are a little like art, because each piece of furniture is unique, says Anders. If I find a piece of wood on the beach, I try to use it.
He makes everything from dining tables and coffee tables to chairs and carving boards. He also finds new challenges when customers ask if he can make something special.
– At the moment I sell most of my furniture here in Nuuk, but it can also be ordered through Facebook, ends the furniture maker.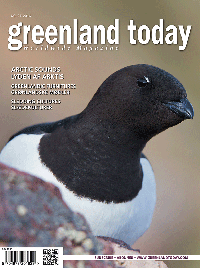 Read page 37