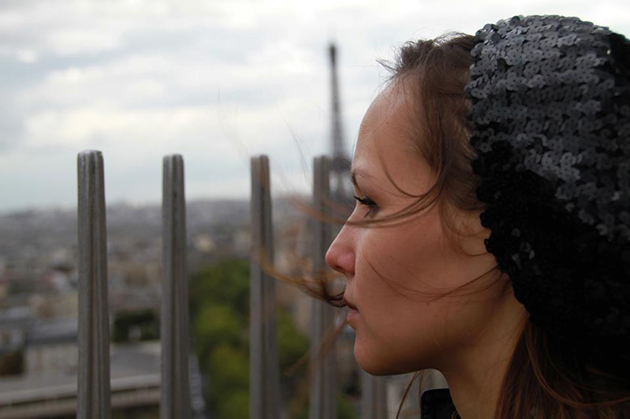 Lili Chemnitz
25 years old, studying HF (Higher Preparatory Examination) in Copenhagen
Are you following the Facebook page Greenland Fashion?
I just discovered it. I will of course follow it now, when Greenland Fashion pops up on my news feed on Facebook.
Is there anything you can think of, that the page is missing or we can do better?
I would like to see »looks« that doesn't look like everyday clothes. I like when fashion is a little provocative, but not necessarily in a vulgar way. Much of it looks like people are playing it safe, when it comes to their »look«.
It would be great to see someone who dresses out of the ordinarily, as I think that would inspire others, as pioneers do in all walks of life. With that said, I really like the cover photo you use. Greenland fashion is a great initiative.
What does fashion mean to you?
This means that I can express myself. I have many different looks, and the clothes I choose for the day, is an expressing of how I feel. It's great to have a good selection to choose from, and as long as I feel it matches all is good.
Are you passionate about clothes, shoes, handbags, jewelry, watches, glasses, etc. ..?
Yes I am. I spend a lot of time putting together an outfit, I also think very graphic. I feel most comfortable if it all matches.
What is most important for you to look good?
Balance. If I have really nice clothes on, then I wear very little makeup. If I wear baggy pants, then I compensate with makeup. It is important to me that there is a little variation.
Do you have any favorite brands?
My budget is limited, so I do not buy high-end fashion. On the other hand, I do not think that it is a brand that defines your look , but the personal style and how it is combined. I love Triwa watches and OPI nail polish. And I really like to wear bracelets my kids have made for me.
Where do you shop the most?
Gina Tricot.
I can easily spend a whole day in a mall, to find exactly what I'm looking for.
I often shop online at trendsales and places like missmartins.dk
Have you considered becoming a model?
I've been offered to be an extra, since I'm not tall enough to be a model. I said no, because I could not see myself in the adds the model agency offered.
What do you notice first when you meet a man? woman?
I look at their charisma and if it looks like they take good care of themselves.
You can tell a lot about a person by their style. In the past people were categorized by trade of work, religion, or the status of their family.
Today we check each other out and see who a person is through their style. If a person is wearing Nike and Adidas from head to toe,that person is obviously very interested in sports. And if a person is wearing Dolce & Gabbana and Louis Vuitton from head to toe, then you can easily think, that the person values money a lot.
Do you have any »idols« when it comes to style?
I've always loved Victoria Beckham's superior style. I am inspired everyday by random people I see on the street, or through blogs.
Is there anything you would like to add?
Favorite quote: Style is very personal. It has nothing to do with fashion. Fashion is over quickly. Style is forever. – Ralph Lauren
Hot or Not:
Tatoo? HOT! I love big tattoos.
Piercings? Hot. I will never let my nose piercing grow together.
Other body decoration, giant holes in the ear / nose? I have not fully understood the purpose of the giant holes in the ears or horn implants. But it helps to complete a certain style. There is room for all of us, on our big blue planet.
Hats? Hats, hats, caps, banadana .. Yes!
Strong colors? If they match, then absolutely yes!