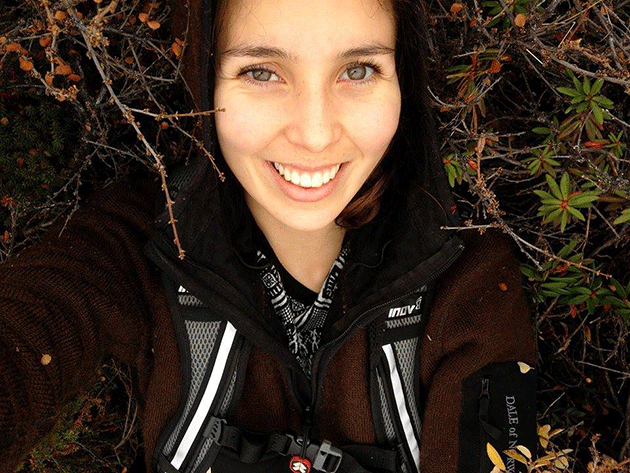 Inaluk Shcmidt Jacobsen
20 years old from Nuuk, currently exploring England with a friend
– I have worked at the In Fashion Boutique and at the nightclub Manhattan in Nuuk to save up for this trip.
Are you following the Greenland Fashion page?
– Yes, I do. Pictures from the page pop up in my »newsfeed«, that some of my friends have shared, and I always end up clicking to check out all the new pictures. It's a cool page.
Are you passionate about your clothes, shoes, handbags, jewelry, watches, glasses, etc…?
– I have days where it just needs to be practical and comfortable. But otherwise, I do care a lot about how my clothes look, that it fits well and looks good on me, that I feel it's my style and bring out my good sides.
– You radiate a lot with your clothes, and I think it's important to express your personality, and that it is appropriate for the occasion.
Where do you shop the most?
– I mostly shop online. There are endless choices, and I love to discover new sites. Most importantly, it has to be cool clothes, but also that it can be shipped here without the shipping ending up being half the expense.
– Besides that, I like to swing by the Red Cross second hand shop, where I find clothes or fabric that I can use to make new designs. I have created many cool designs that way.
What do you notice first when you meet a man? woman?
– Eyebrows. A bit strange, but lately I have caught myself observing them.
– A lot of facial gestures are expressed with the eyebrows, so they are definitely a part of what you look like. And we women spend much time making them look good.
Do you have any »idols« when it comes to style?
– I know what I like when I see it, but do not have a particular person as an idol.
– I use instagram a lot and follow people to check out their looks. It's probably more out of curiosity and I use it as a kind of inspiration – both for what I think looks great, but also to determine what I don't find flattering.
Hot or Not?
– It is »hot« to know what suits you, and what doesn't. There might be some designs that I love, but not everything looks good on me.
– I have three holes in each ear, but I actually only wear one set of earrings at a time.
I love rings, and preferably wear more than one at a time.
Anything you think the page is missing or can do to get better?
– Short videos could make it a little more exiting.
Maybe a theme headline that is consistent, something you can keep checking. For example: Theme of the month, which could highlight the coolest you've come across in the course a month, or something like that.
– Greenland fashion is good at highlighting the things we'd like to see, – wonderful!