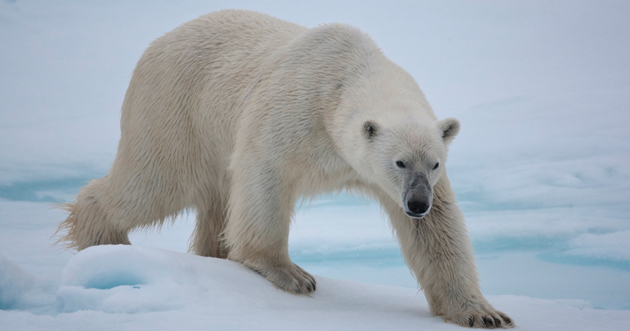 New book about Greenland's wildlife
By greenland today, Photo Uri Golman
19 JUNE 2012
The Danish publisher Gyldendal are behind a fascinating book about Greenlands wildlife, with inspired writing and layout by Mogens Trolle and amazing photo from Uri Golman.
– We would like to convey fascination. That is why, we do not write everything about all animals, but focuses on the most interesting facts about some animals, Mogens Trolle explains.
There are plenty of great photo in the new book »Greenlands Wildlife«.
Wide range
The book contains 77 species, including mammals, marine mammals, birds and the Greenland shark.
– We portray a wide selection, with focus on the animals that ordinary people have an opportunity to see in Greenland.
Mogens Trolle on winter tour                 Uri Golman.
to East Greenland.
Cooperation
Both Uri Golman and Mogens Trolle has published books before.
– This cooperation is kind of an coincidence. We met four years ago, and found out that both of us wanted to make a book about Greenlands wildlife.
The result is almost 300 pages in the new book, with a thorough review of each species.
Experienced writers
Mogens TrolleE is an zoologist specializing in mammals, author, nature photographer and tour guide. He has mapped wildlife in a series of unexplored areas and work at the Natural History Museum in Denmark.
– I have experience from many years of traveling around the world including Antarctica, he says, but Greenland is a unique experience.
Uri Golman specializes in the Arctic, and won awards for his nature photography and visited Greenland on numerous trips.
– Since I was little I've always been fascinated by all that is wild, Uri says. I sat and daydreamed in school for hours about future experiences in the north, and the wildlife I was going to see. A dream that has now become a career.
See more 
Uri Golman has won the »Natures Best« price for this photo, which made the cover of National Geographic.