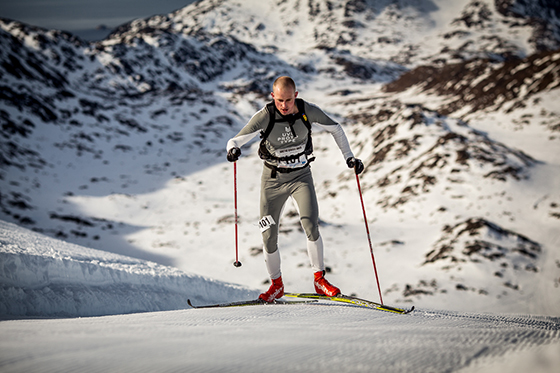 Photo ACR.
Martin Møller from Greenland has been selected for the Winter Olympics
By greenland today, DIF
13 JAN 2014
The Sports Confederation of Denmark (DIF) has just selected by Martin Moeller in cross-country skiing to the Winter Olympics, which begin 25 days from now.
This makes Denmark represented by a total of 12 athletes at the Olympics in Sochi – now including one from Greenland.
Goal
Martin Moeller is 33 years old and lives in Nuuk.
In Greenland Martin is also known for several times winning the Greenland Championships (GM) and the world's toughest cross-country races Arctic Circle Race (ACR).
Olympic target for Martin is getting in the top 40 in the 50km race.