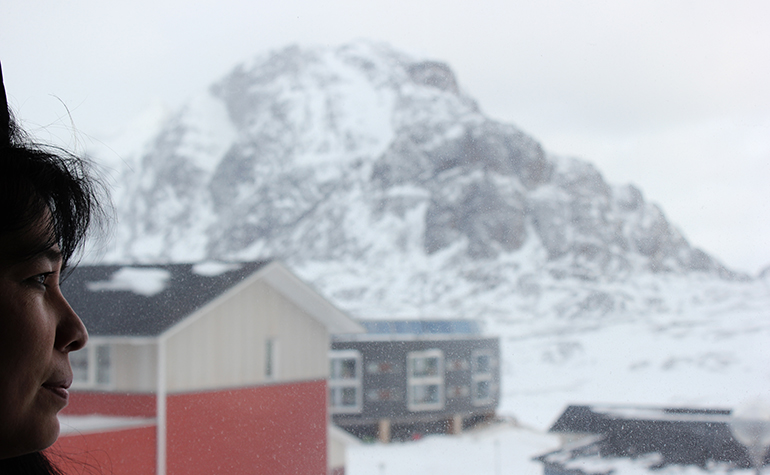 Greenland has become home to Maria Marlina Dinata, who is Chinese and comes from Indonesia
Text and photo, greenland today and Private, greenland today March 2016
When Maria Marlina Dinata was born in 1969 in Jakarta's China Town in Indonesia, few people would have thought that she would one day live in the Arctic. Like many of the millions of ex-patriot Chinese in Indonesia, she has never lived in – or visited – China.
She remembers in particular the strong bond between the Chinese and that the most important thing she learned when she was growing up was the importance of working hard.
In Jakarta she had three children and gained a PhD in management. One day, she met Leon Wang Ming, who had come to Jakarta to train Tae Kwon Do. He had some business in Greenland and Maria Marlina Dinata agreed to travel north with him to work.
– That was in July 2004, says Maria. Everyone spoke Greenlandic and Danish and not much English, she remembers. I bought a bottle of water at the hotel, because I was not used to tap water being drinkable.
– I think it is cold here and when I arrived I almost got a chock from the cold.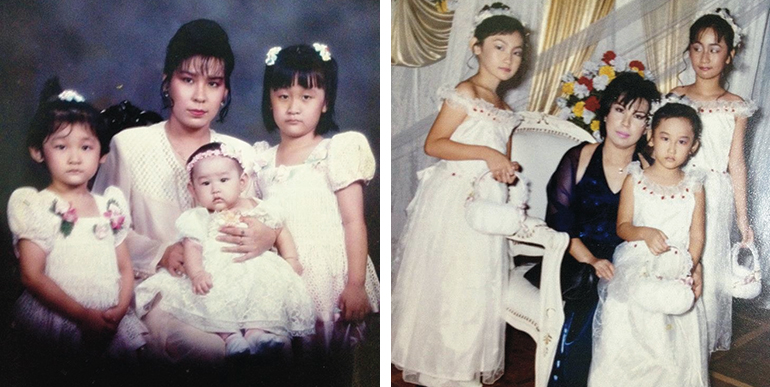 Work and education
She started by working in Ilulissat and continued on to Maniitsoq, where she met the father of her youngest son. They were together for five and a half years before she moved to Sisimiut.
– I have worked ever since I arrived. I have worked at grill bars, cafés and school canteens and at Pisiffik and Brugsen. The only time I did not work was the two weeks when my son broke his arm and his jaw.
– I have also done some voluntary work, for example at the annual Arctic Circle Race. But even when I came home at three in the morning, I always went to work, which usually started at six in the morning, she explains.
She has always helped the children with their homework in the evening and she insists the children get an education, even though it is hard that they have to live far from home.
– The girls understand Greenlandic. The boy speaks it. They all speak Chinese. The boy tells people off in a mixture of everything, explains Maria.
– The three oldest live in Denmark, where one is studying to be a teacher, another is studying medicine and the third is going to study music. Only my boy lives at home.
– The children are the most important thing in the world and they mean everything to me, says Maria.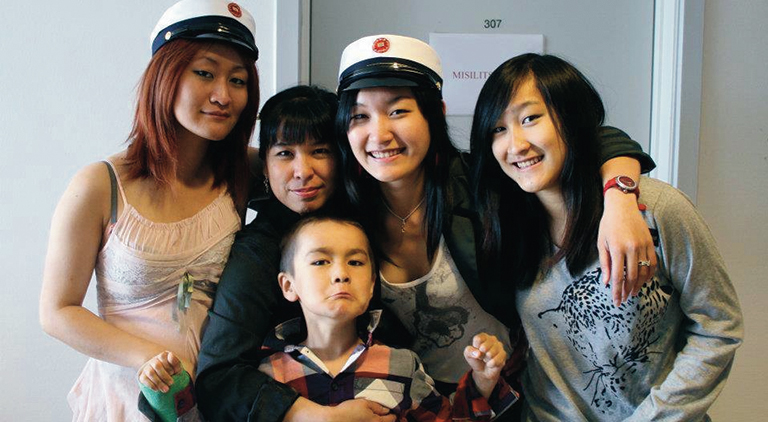 Many differences
– Jakarta is very hot and there are millions of people. Here, it is cold and there are not many people. It means that I know my neighbours and almost half of the people who live in town. It is not at all like that in Indonesia, explains Maria.
– I was on holiday in Jakarta in 2015 together with the children to visit my parents and my family. I saved up for six years for that holiday.
– The two countries have very different cultures and values. I try to take the best values from both cultures. I love Greenland and things are often easier here. People are very open, friendly and helpful.
– We eat different food, not just Chinese, especially fish and shellfish. Vegetables and fruit are expensive here. But I like to use them, so I buy a lot when they are on offer.
– And I like whale blubber – mattak – and I am good at making suasaat – seal soup.
The future
– My friends live here and I will stay in Greenland for as long as I can. Perhaps I will always live in Greenland, if all the children come back after their studies, she says.
– Greenland has helped me so much, so I want to give something back. I do not yet know how, but I think a lot about the children here in Greenland.
– Perhaps when I am old and I have a little money, I can have a place for children, so they don't just run around all evening. I could make a place where the children could come and I could teach them not to bully each other, but to respect one another, ends Maria Marlina Dinata.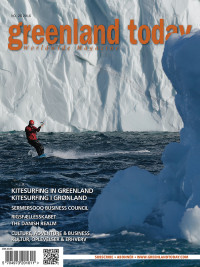 Read the article on page 40-41