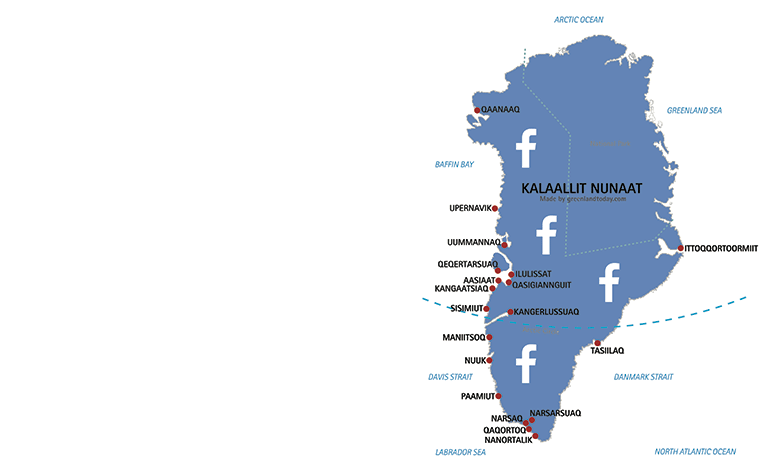 In a country without roads between the towns, Facebook has connected Greenland and provided a common base for information, discussion and much more.
Text: Mads Nordlund, greenland today March 2016
In the 1990s, the internet came to Greenland in earnest and although you had time to brew a pot of coffee while you waited for a foreign newspaper site to load, things moved fast and e-mails replaced telegrams, faxes and the telephone. E-mails were not only used for business, they were also used widely for private messages. A person could send one mail to many people at once, sending news to families, friends and acquaintances in numerous towns, villages and countries. The chain letters of the past were replaced by chain e-mails, where you were encouraged to forward photos, jokes and offers.
Greenland has always been quick to adopt new technology and Tele Greenland has been under constant pressure to deliver a modern network for mobile devices because, like the rest of the world, people go on the internet and social networks using primarily their smart phones and tablets.
Now, there is 3G broadband in some towns and 4G for data transfer. Although it does not satisfy the growing needs of everyone, it is not bad going for a country the size of Western Europe that does not have its own satellites and must maintain a network of transmitter masts in Arctic conditions.
In March 2009, a 4,598-kilometre long high-tech fibre submarine cable was put into operation. With a response time of 23 milliseconds it connects Greenland to the USA and Europe with the fastest possible data connection to date. The data bottlenecks occur when the data is distributed around the country.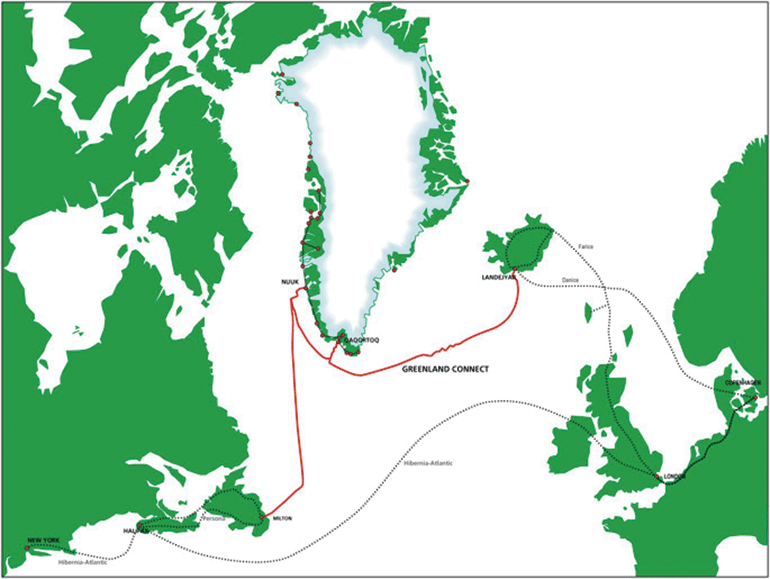 Facebook in Greenland
Facebook was launched in 2004, but at that time the internet was still extremely expensive in Greenland and it was necessary to be selective when choosing services. In addition, in the beginning, Facebook was considered to be something for the young – not something for everybody. As the internet became more affordable, more and more people chose Facebook, so it became more fun for everyone. Suddenly, it was possible to become friends with old school friends and family, even though they were spread all over the country.
After that, things moved fast. There were several years with lots of text up-dates which most people have happily forgotten and an occasional funny photo from the net. Only people who were already interested in photography posted beautiful photos of Greenland on their Facebook profile.
Most people still used their mobile phones mainly to maintain contact and to flick through the internet. This changed suddenly in June 2007, when Apple launched the iPhone. Now it was possible to get on the internet in earnest and to take photos and post them on Facebook. Suddenly, the family could follow the lives of grandparents, children and grandchildren, despite the physical distances between them and indicate their pleasure by »liking« the posted photos.
There are 37,000 registered Facebook profiles in Greenland, which is about 64 percent of the population.
This is fits very well with the age distribution of Facebook users, which is rather high and not dominated by the young, as was originally believed.
Many young people do not want their mothers or grandmothers to comment on their lives or their posts of parties etc. Like other young people around the world, they have profiles on e.g. Snapchat for that, but they do not leave Face book. They use it to stay up to date with family and society in general.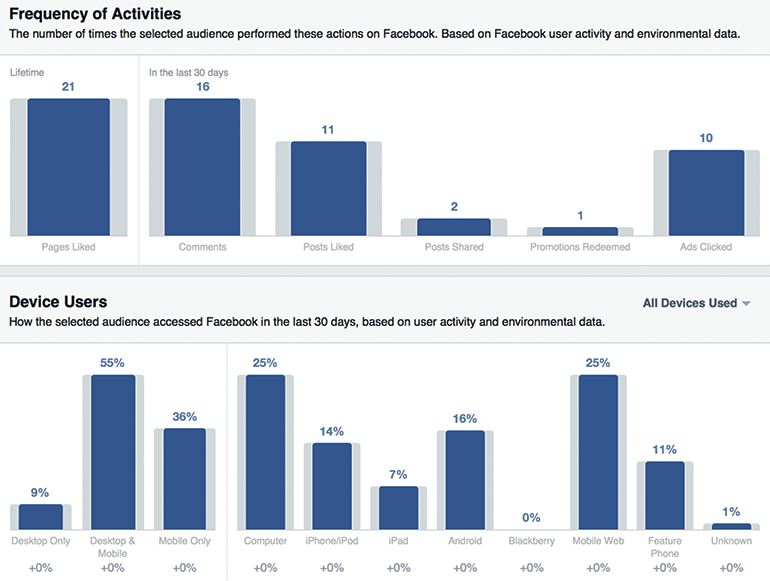 The average Greenlandic Facebook user's activity on Facebook and use of mobile devices Source: Facebook Insights / Hans Tosti.
Number 1 news channel
Studies in the USA and Europe show that people get more than half of their news from social media. There is no reason to think that this number is lower in Greenland. On the contrary, everyone has seen photos from an ongoing search on Facebook, before the media in Greenland can react.
Facebook also appropriately calls its start page for »News feed«. Here, you are able to leaf through all your friends' posts and other sites to stay informed.
People set their own limits for what is acceptable. While it is all right for some, to show the family carrying a coffin out of church, others choose to show the deceased. Others again start a discussion about boundaries in connection with death, by posting questions on their own pages and people share comments and in this way, they influence the common standards for using Facebook.
With 1.5 billion users all over the world, Facebook is bigger than all the other existing offers and social networks combined. Since the beginning, Facebook has been good at developing the site with new offers and functions. Social networks consist of people communicating with each other. And Facebook respects its own role as a platform for this and does not interfere with people's communication unless there are pictures that are offensive or distasteful. Otherwise, Facebook does not interfere, although many people think it should. If you look at Facebook as if it was a country with a population of 1.5 billion, it is easy to see that it is not possible to be involved in everything. On the other hand, Facebook has created functions making it possible to shut specific people out and to deselect sites etc. So it is actually a battle between one's curiosity and one's desire to be in a small, closed forum. Curiosity and the desire to tell your own stories have won. No-one is forcing the individual to update daily. But if an event is not on Facebook, it does not exist to the rest of the world.
In 2015, the first towns in Greenland got on Facebook, making it possible to carry out more relevant searches. In all, it is therefore very probable that the Internet and the most used social network in Greenland will be connecting the country for many more years to come and to an even higher degree as prices for mobile data drop.
Facebook has become the online news channel for everyone in Greenland, not only providing information, but also storing and remembering, so you and others can go back 10 years on your Facebook and find e.g. photos from the last round birthday, Christening or office party. One national database; one huge, common memory bank.
The many functions built into Facebook also mean that when anyone »likes« a photo post, it opens it to the person's friends who can see it, even if they are not friends with the person who posted. Therefore, liking, sharing or commenting a post has ensured that within a day or two everyone in Greenland has been informed of events in Nuuk, the weather in North 
Greenland, the arrival of the first ship to East Greenland or the opening of a new shop in South Greenland, just through Facebook.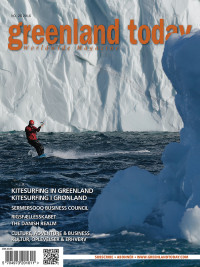 Read the article on page 32-33