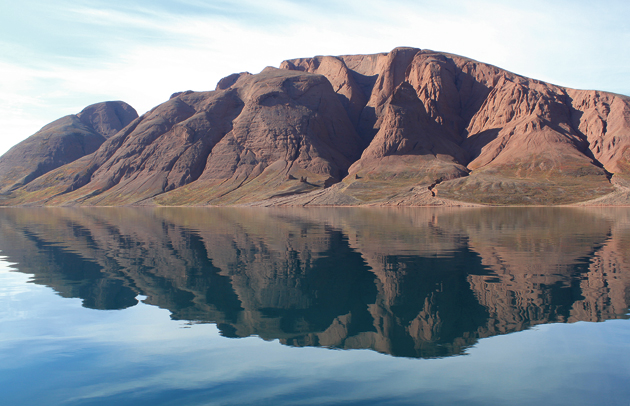 The beautiful East Greenland there once was a jungle.

Two Plateosaurer will be excavated this summer
By greenland today
27 JUNE 2012
In July employees from GeoCenter Møn travels to Greenland to excavate two dinosaurs.
The center expects to open an exhibition in June 2013, with the remnants of a Plateosaurer who lived in Greenland some 220 million of years ago in the Triassic period.
Plateosaurus was one of the first dinosaurs on earth and 8 to 10 meters long.

20 years old discoveries
The skelletons was found back in 1991, but first now with the help of a number of foundations there is created a economic opportunity for the project who is estimated to cost approximately 7 to 8 million danish crowns.
After preservation it is planned that one of the two dinosaurs should return to the Greenland National Museum in Nuuk.
Manging director Nils Natorp and project manager Nadia Rosendal 
from GeoCenter Møn with the transmitting equipment to be used to 
send daily updates from Greenland. Photo: Svend Klarskov/sn.dk