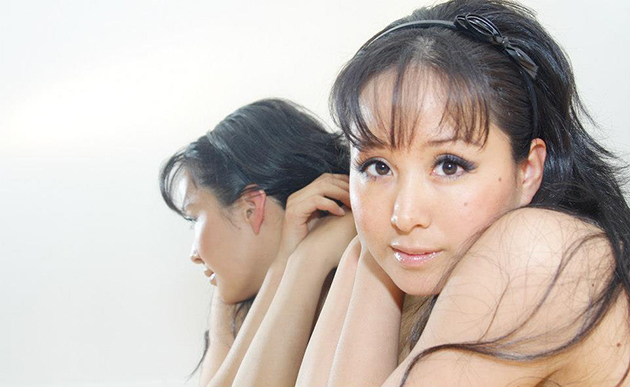 Else Marie Jerimiassen
28 years old, Nuuk, owner of FimFim
– My work is photography and I do graphic design. It is important for me to be able to thrive both at home and at work. Profit for daily refueling, by doing something you love to do, and I love the feeling of being useful, and be of benefit to others, says Else Marie.
– Photography is what I love the most. It is my passion to take pictures, and designing graphics.
– I love the big activity before a photo shoot. Artistic images, and the inner beauty of people in the moment when you catch a person's inner peace, it's beautiful and I love to see it.
– Private, I love walking my dog, make nice healthy food, and meet with my family.
Are you keeping up with Greenland Fashion?
– A little. I think that Greenland Fashion is good to interest people. Some days, you click and look when time permits. I like the page.
What is fashion for you?
– Fashion meant more when I was younger. What is great about fashion is that everyone has the opportunity to be noticed.
– As long as you know that beauty comes from within, and that you do not end up as a fashion freak who starve themselves just to have a special style, so I'm fine with fashion.
– Fashion has pros and cons like everything else. Fashion is probably best for those who really love clothes.
– I'm not so much into clothes, handbags, jewelry, watches, glasses, etc.
What is the most important for you to look good?
– I just use mascara and eye shadow. I do not know about the hair … I love curls, but I do not curl my hair so often.
Do you have any favorite brands?
This winter it's Kari Traa.
What do you buy most of?
Shoes
Have you considered becoming a model?
– If you could live on modeling, it would be cool. It's not something I dream about, but if I could live on modeling, with good salary, I would jump into it.
Is it something you want to try?
– Photo Shoot is always fun. At the same time also very exhausting, both as a model and photographer, I have a little experience when I take pictures of people.
– It does not matter to me, also because hairdressers, stylists, make-up artists, photographers and set designers must work in this industry.
– I think that's exciting.
What do you look first at when you meet a man? woman?
– People are just people. We all have feelings, thoughts and charisma. I see people in the same way when I see a man or woman. What they are and how they look, I respect as it is.
Do you have any »idols« interest in style?
Kim Kardashian and Nicole Scherzinger
Any thing else?
– Will Greenland Fashion also be in Greenlandic?
Answer; Greenland Fashion is primarily in English, but also in Greenlandic and Danish. In the fashion pages of greenlandtoday.com the language is Danish and English, to tell people around the world about Greenland. In this way, we try to generate interest in Greenland, Greenland fashion and design.
Hot or Not:
Tatoo? Hell yeah, but I am »clean« without tattoos.
Piercings? I do not know … gone out of fashion? I do not like piercings, even though I had one in the navel.
Other body decoration, huge holes in the ear / nose? On some it looks good, but it's not my style.
Hats? Not me.
Strong colors? Yes, it's for me.
See more