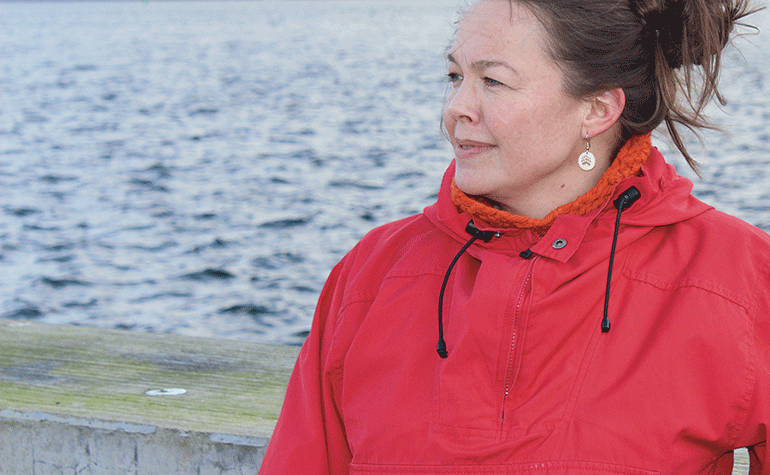 With support from Y's Men and Ole Kirk's Foundation, Blue Cross has started a project in Greenland to help overcome some of the consequences of alcohol abuse.
Text: Mads Nordlund, greenland today March 2016
There are plenty of good and beautiful things to say about Greenland, but Greenland is also battling social problems. Around 30% of children in Greenland grow up in families that are affected by alcohol abuse and almost one third of all Greenlandic girls have been molested sexually before the age of 18. The suicide rate among the10-14 year olds is alarmingly high.
Experienced project leader
Blue Cross in Greenland and Denmark has launched a project they call »Open your eyes – talk about it«. Blue Cross will use the project to break the taboos and, not least, to focus on helping children and young people in Greenland. An important way to help in this connection is to have centres and to train volunteers who can run them.
Blue Cross has hired Nivé Heilmann as Consultant for Children and Young People. She is a qualified teacher with many years of experience with relief work in Greenland. She has, for exam-ple, held classes in children's rights and she has trained volunteers to read the signals sent by children. She has been chief of staff at Sermersooq Municipality, worked with the Red Cross and for a while she held the chair of the government's alcohol and narcotics council.
Next year, Nivé Heilmann is going to travel round Greenland to strengthen the work of helping children in families where there is alcohol abuse. In addition to helping, Nivé Heilmann will encourage and train volunteers among adults and young people, starting with the local branches of the Blue Cross in Greenland.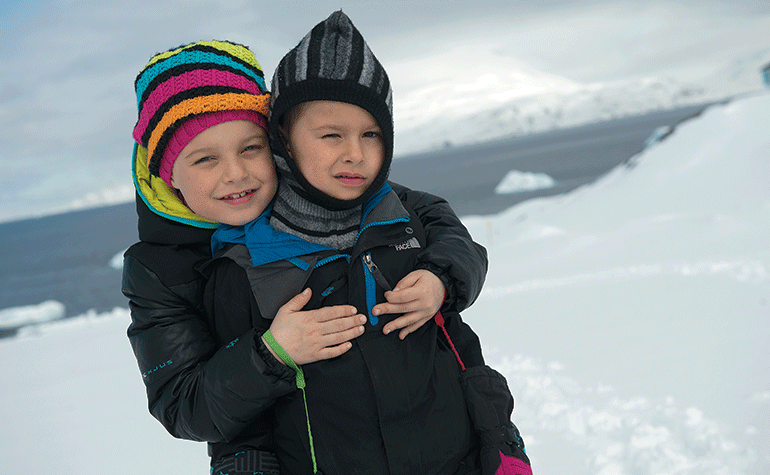 Help them to help themselves
– The job with Blue Cross provides a fantastic opportunity to put focus on the plight of children her in Greenland. There is huge need to help people to help themselves. There are members of the Blue Cross spread out around the country who would love to work with children and young people and I can help them to do this.
– The idea is to use Blue Cross facilities and meeting halls for activities for children and young people and perhaps for their parents.
– In the towns that already have centres, I hope we can carry out activities together. Collaboration is an important part of making our work a success. We may be slightly different, but we all have our hearts in the right place.
– If anyone would like to arrange activities for children in any of the six towns participating in the project, they will be very welcome. We are very grateful for volunteers.
Volunteers
– I have always been a volunteer and I take great pride in doing volunteer work. When you have the resources and the energy, it is important to give something back to the community where you live.
– This is something I have from home. I am very fortunate in having four very different parents and two older siblings who have given me some wonderful values.
– Doing something for others has developed me as a person. It means something to me to work as a volunteer for children and young people. It makes me happy, to feel I make a difference. It gives me energy and pride.
– In addition, I am a role model for my children and this means a lot to me, says Nivé, who has two children with her husband Pilo Samuelsen.
– It is fine, that my mother helps children who have experienced violence and abuse. As long as she is here at home with us as well, says her 14 year old son Niels Arkaluk. And her 11 year old daughter Naduk agrees.
– It is a good thing that my mother wants to help children who are not so fortunate. But I would like her to be at home just as much as she is away travelling, she says.
– My family's support is very important. So is my main sparring partner and »buddy«, the head of the executive committee of Blue Cross in Greenland, Elisabeth Lyberth, ends Nivé Heilmann.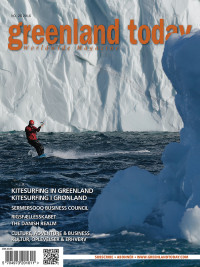 Read the article on page 20.