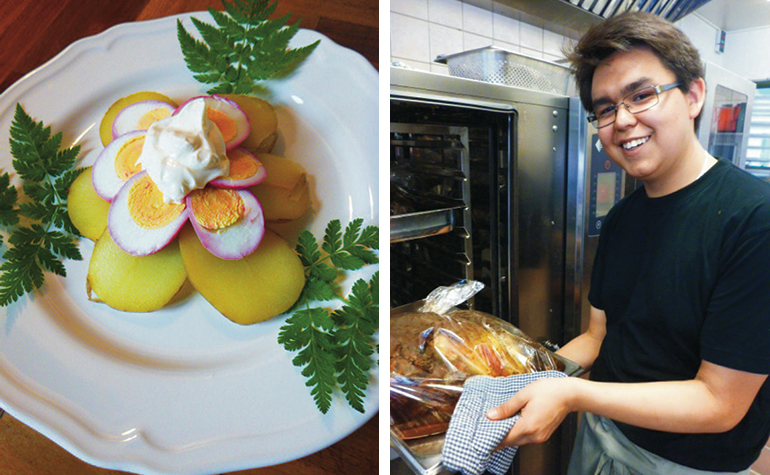 16-year old Timo Zeeb Jeremiassen has written a small cook book.
Text: greenland today, July 2016
Timo comes from Upernavik in Greenland. Last year he graduated from Hestlund Efterskole in Denmark. His final project, done in cooperation with his teacher, cook Morten Vejen Grøndal, was a cook book full of potato recipes using produce from Greenland.
– I love cooking and I love Greenlandic food, says Timo.
– Many young people in Greenland eat food that is not Greenlandic and they eat a lot of fast food. This is one of the reasons why I like to focus on dishes with Greenlandic ingredients.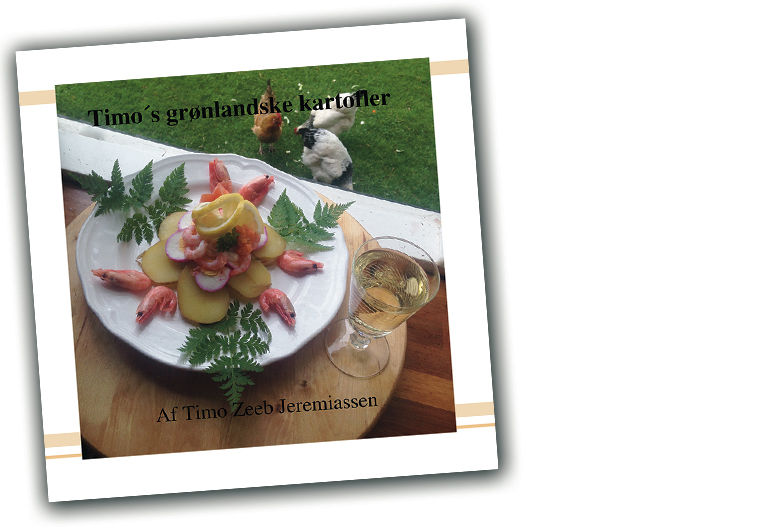 The book contains nine dishes with potato, musk-ox, seal, dried cod, Greenland halibut, charr, salmon and lamb from South Greenland etc. All the recipes are shown with instructions and plenty of photos.
»Timo's Greenlandic potatoes« was published on June 20th. The book costs DKK 199 and can be ordered by contacting Timo Zeeb Jeremiassen on Facebook.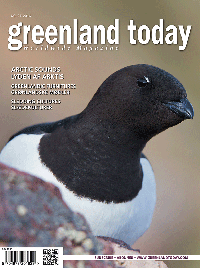 See the article on page 66