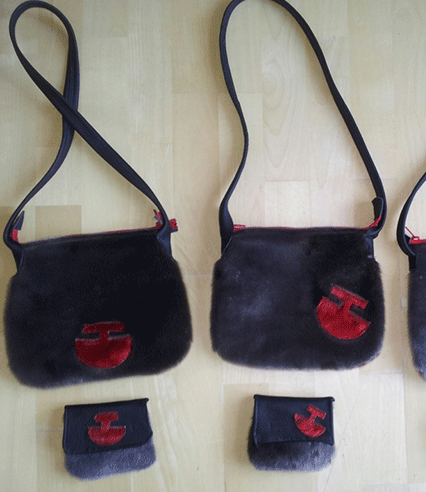 Astrid Fleischer Rex
58 years old, is a teacher from Nuuk, she graduated from Vordingborg College of Education and got a degree in Greenlandic from Ilinniarfissuaq (The College of Education in Greenland). 
Much of her spare time is spent designing and sewing clothes.
Background
– I have, for the last 34 years been a teacher, deputy principal and principal, and I have taught classes in Danish, Greenlandic and Math, prepared students for exams, both in high schools and in adult education. I have also been "on call" foster parent for children and young people for 12 years. I have been political active, served in municipal and nation politics for 10 years, including spokesperson for the health and social services, been a Committee member and deputy mayor, says Astrid.
– My passion has always been doing something for children and adolescents. In addition, I love to go boating, fishing, play, gather stones, sew, bake, cook (except from peeling potatoes), write lyrics and poetry.
Sewing
– I always sat next to my mother, since I was very young when she sewed our clothes.
What would you like to do?
– I would like to teach children with ADHD, but have enough sparetime, to do my own thing.
What are you creating? 
– Mittens, slippers, baby bonnets, jackets, suits, bags, bracelets, all made out of sealskin.
I make white anoraks and anorak in fabric, which is the Greenland traditional jacket for men. And I do traditional Greenlandic beadwork.
Preferred materials?
– Today I sew mostly in sealskin, but in the past, fabric was my preferred material.
Personal process and expression?
– I make my own patterns, and I sew everything myself. Right now my passion is to use sealskin and create my own beadwork designs.
Do you care a lot about your look?
– Yes, but only the last 4-5 years. In the past I just wore clothes I liked and thought was comfortable. I love bags, shoes, boots and jackets.
Accessories?
– I always wear some jewelry when I leave the house. Either a necklace, earrings or ring. But I have never used a wristwatch.
What is most important for you to feel that you look good?
– For me it is important that I look clean, and the colors and style match.
Where do you shop the most?
– I've travel a lot, so I shop in many different places. No specific stores.
5 quick questions
Strong colors? yes
Recycled materials? yes
Greenlandic design? yes
Traditional Greenland symbols used in modern design? yes
Your own favorite things or symbol? it varries