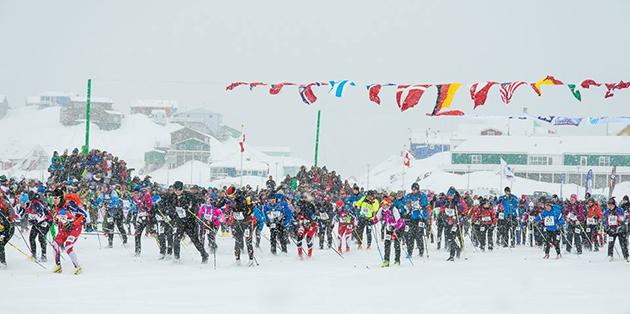 Count down for Arctic Circle Race
16. March 2015
This year 145 cross country skiers will participate when the Arctic Circle Race starts at 10:00 AM this Friday the 20th of march 2015.
Runners from nine countries will join the Arctic Circle Race this year, with New Zealand as the most distant country. The other participation countries are Canada, Czech Republic, Denmark, England, France, Germany, Slovakia and Greenland.
ACR is known as one of the world's toughest and challenging ski races, with a length of 160 km and a duration of three days.
The accomodation are a tent camp with all facilities needed, situated in the unik nature surrounding the city of Sisimiut.
The weather forecast for the race weekend promises temperatures around minus 5 degrees(23F) during the days, down to minus 10 at night (14F), cloudy and light snow.
Like the other years, participants will not only be challenged by the increases of the slopes in the mountains, but also by temperatures that require the proper ski waxing, and leads to calories burned even when the runners sleep, just to keep warm.