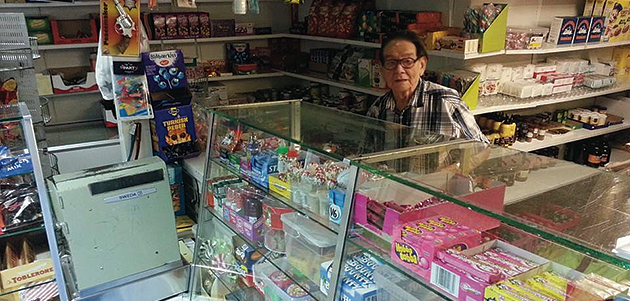 Work brings joy in life

Text: greenland today, Photo: Lisbeth Vængtoft Noahsen, greenland today november 2013
Anton Geisler is 94 years old and he still works in his shop in Ilulissat.
– My career started as 18 years old in a shop in Maamorilik. Then I became a cook aboard the ship »Tulla«, and later waiter in the village Ivittuut. I went from here to Denmark to educate myself as a baker, says Anton.
– I moved to Ilulissat after my education in 1952. I got a job at the town's bakery and was there until the beginning of the 70´s, when I started a coffee bar.The shop
– The coffee bar became the shop I have today, where I sell a little of everything. Since I am still fit and healthy, I'd like to keep on working. It brings joy to my life and keeps me going, ends the sprightly 94-year old.
Read the full article from the magazine here   Anton_dk_uk