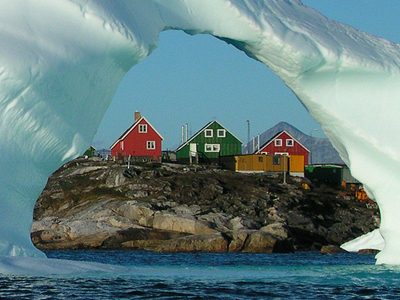 Anna Marie Nørager Bay
From Alluitsup Paa, South Greenland. 25 years. Moved to Denmark in 2004
Fashion
– Fashion is all over. I guess this means a lot in my life, since I can surf the web for hours just to look fashionable, for example, to look at Makeup tutorials, fashion clothes on youtube, see what the youth of the world put on youtube. Pint Rest is also a cool side to look at. With architecture, fashion, art and all sorts of cool pictures. So yes, I am interested in fashion.
Clothes
– For everyday, I am not so much into my clothes. I choose something that looks good and is comfortable to walk around in. For events, everything must be in place. The look should be completed in a way.
Shoes
– I love shoes, and I can not get enough of them.
Bags
– I do not think of bags. I use them mostly because a girl can hardly do without bags. We have so many things we have to walk around with bags are a necessity.
Accessories
– You can always spice up a dull look. I am interested in Greenland jewelry. I do this because people can see that I have a connection to Greenland. Unfortunately you can not see in me, that I come from Greenland. Therefore, it is important for me to use Greenland jewelry.
Education
– I am looking for an apprenticeship, but it's hard. So people just need to tell us if they know a place. I have taken a HGS exam, so I can work in an office with a thesis in the example. administration, finance, travel, eventkordinator, media graphic or otherwise. I'm open to everything!
Greenland
– I would love to return to Greenland, if I can find work and housing.
Model
– I have not considered becoming a model, I've always been too small. But I have even been on the »catwalk« at a fashion show in Manhattan night club in Nuuk.
– My friend who was a student at the store Infashion asked if I wanted to. It was a super experience.
Brands
– I do not have any favorite brands. I buy what looks good on my body. Good fashion does not have to cost a million. However, I buy most of H & M and New Yorker, nice, good and inexpensive fashion.
I look at
– People's eyes, if there is spark of life and goodness, often what I look for in people when I see them for the first time.
– Blake Lively style and beautiful women like Marilyn Monroe, Elizabeth Taylor and I love Coco Chanel's eternal style.
Tattoo, Piercings, Dermals
– Everything in moderation. I have two tattoos and want more. I also have piercings, and would now like to try dermals. But when you look at my »idols« then I think also that it should be discreet and elegant.
Hot
– Self-confidence and clever people with brain. It's hot when a woman with curves shows her femininity and personality.
Not
– I hate lack of personal cleanliness and people with arrogance. I can not stand people who smash or bite their nails.
– Men in tight pants that's hanging …
See more on facebook