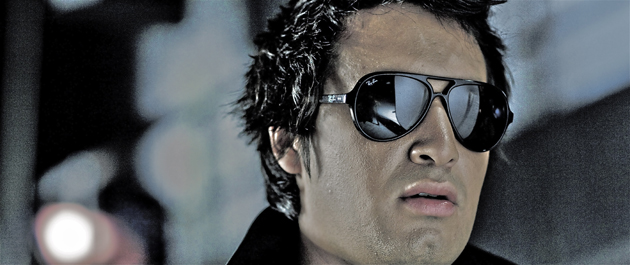 Angajo Lennert Sandgreen
Nuuk, 26 years old, working in NUIF (Nuuk Youth in Progress) and entertains a lot besides work.
Are you keeping track with the Greenland Fashion page?
Rarely. But it looks exciting.
Some things you think the page is missing or can do to get better?
It seems to do very well. I look forward to seeing more from you. COOL!
What is fashion for you?
Self confidence and a delicious day! You can achieve more when you feel comfortable.
Are you very interested in your clothes, shoes, handbags, jewelry, watches, glasses, etc…?
Some days more than others. I wear glasses, so I think personally that it looks good to have a watch that fits well with the glasses.
What is the most important for you to look good?
The whole thing, the clothes should fit well with the personality. Must be aware of accessories, style and simplicity works for the most part, and the hair must of course be properly in place.
Do you have any favorite brands?
Bertoni, Panuu and Lee. But when it's cool clothes, it do not matter what brand it is.
Where do you shop the most?
Nønne.net, Ittu.net, Pikkori Sports and Eskiman. Otherwise, I'll buy clothes through the Internet.
What do you look first at when you meet a man? woman?
Male: Personality – Female: A nice a.. and smile.
Do you have any »idols« when it comes to style?
Remee S. Jackman
Hot or Not: 
Tatoo? It really depends on the person and style. »Hot«
Piercings? »Not«
Other body decoration, huge holes in the ear/nose? Disgusting! »NOT«
Hats? I like when people wear hats. Especially when it fits with the rest of the garment. »HOT«
Strong colors? Be careful, it can become too HOT! But it's great when you can combine the colors together.